Heat-less plaplate bending. I used a pair of toothless longnose pliers to gently bend 1.0mm plaplates into shape. I don't use heat since the plates will harden as soon as they cool down, making it almost impossible to manipulate any further.
These pieces will enhance the calves of the JinX.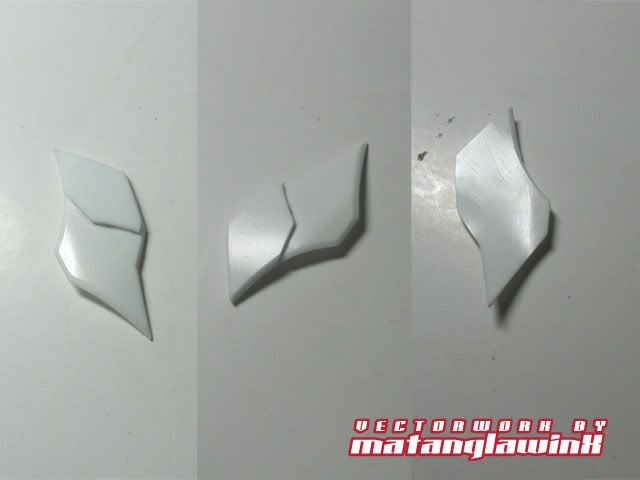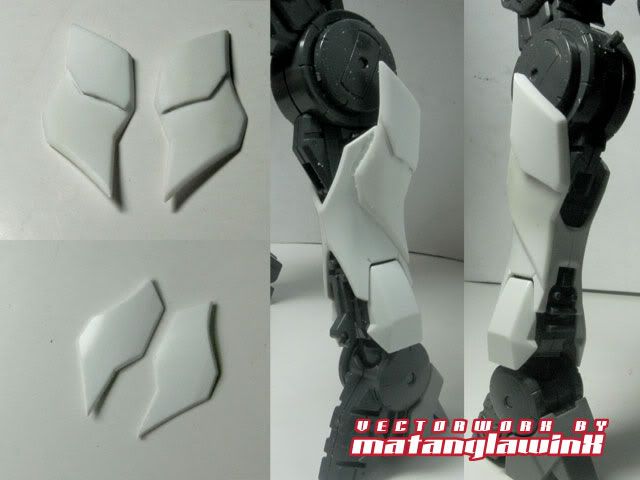 I then cut several pieces of 1.0mm plapates as extensions for the thigh mod, and a couple of 5mm tubes.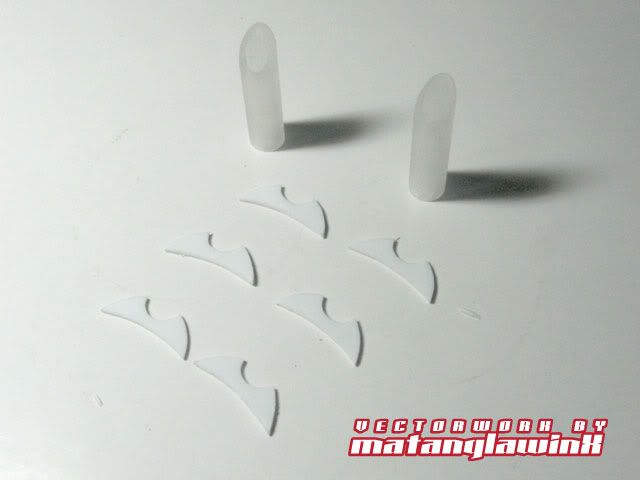 I sandwiched a a couple of the plates together and made two sets of extensions. I then neatly cut out a couple of 1.0mm rings then cemented them on bare plates for easier cutting. These rings are mounted on the thigh mod and will act as guide rails for the tube.
To complete the mod, I used 0.3mm plaplates (thinner plates are obviously easier to bend), cut them out into shape (as shown), bent them individually, then sandwiched them. When pre-bent the sandwiched pieces retain the shape quicker, but maintain a bit of flexibility while mounting it on the thigh mod extensions.
Click
HERE
for the "Simple" Waist mod.