Heads Up (and Ears Back)
A rough sketch of the planned head armor mod (done during class as my students are working on their projects), reminiscent of the traditional samurai head gear.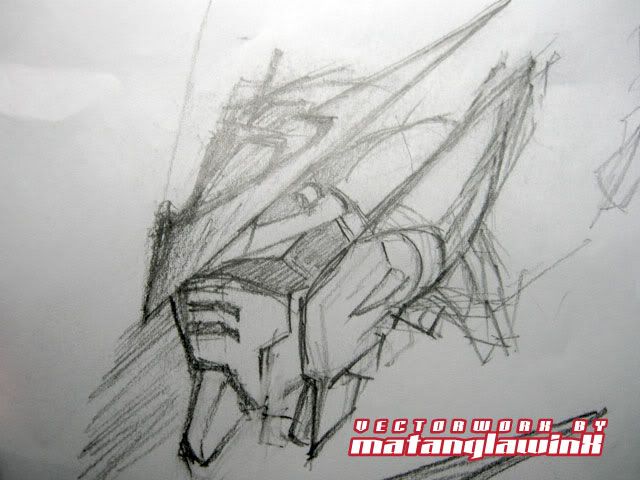 Adapter for the head gear...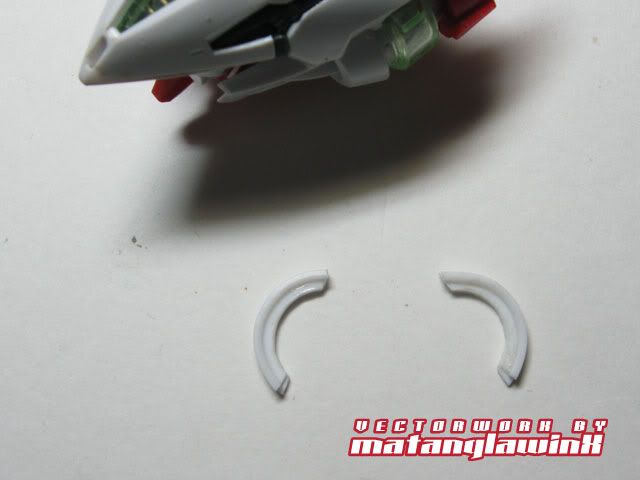 The adapters alone won't be able to hold the planned extensions, so, i used the extra pair of clear parts to mount the extensions permanently. As of now, i've temporarily used the clear ear parts, since the notch of the other white ear also broke off (a structural flaw for me, since it can't withstand normal handling during assembly and back).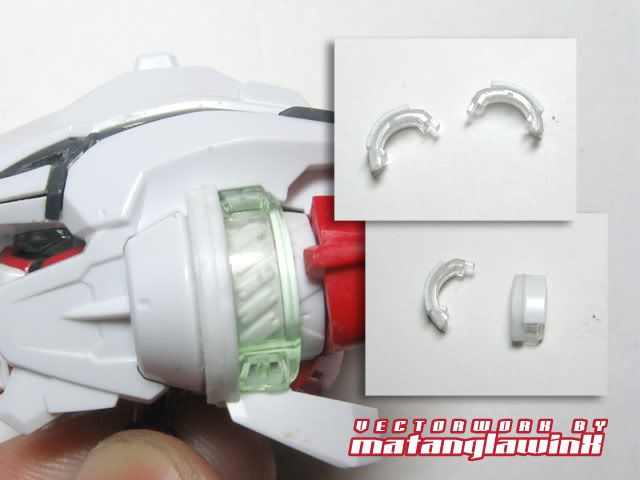 As usual, I cut templates out of bristol first as a guide for the plates. I used 0.5mm for these mods.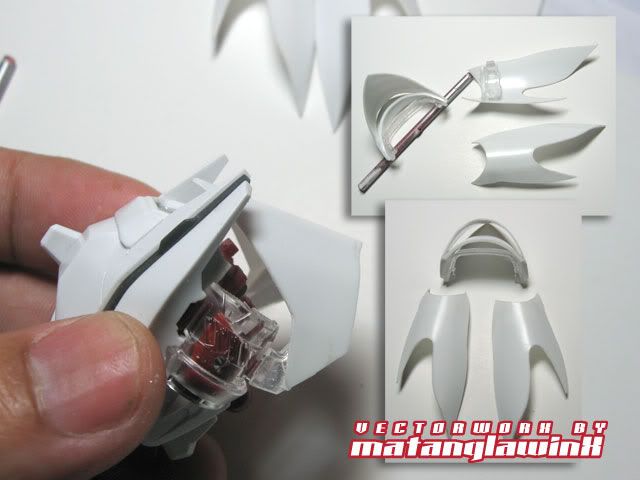 Test fit.
head modifications is 85% complete. I've added inner frames to the plate molds for strength and added layers to the back/base of the helmet, and thickened the tips of the "ears."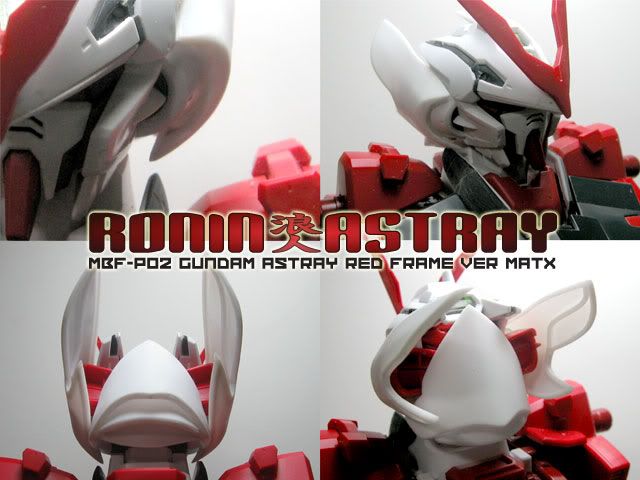 Modified the collar and reduced its height to give the head free movement after the modifications.