More Skirts
Done with the skirt's removable armor. Will still add details later.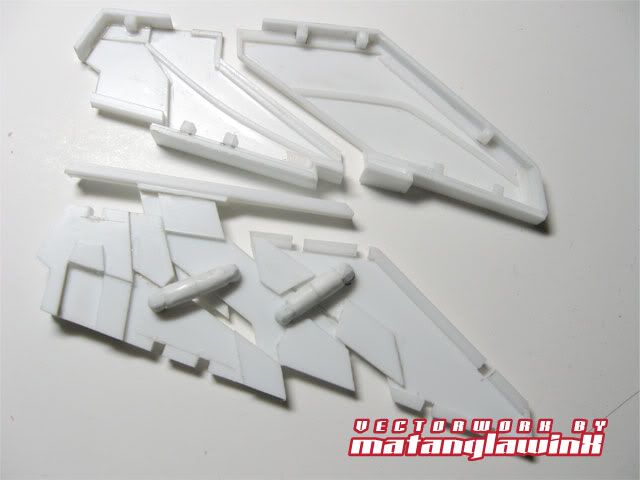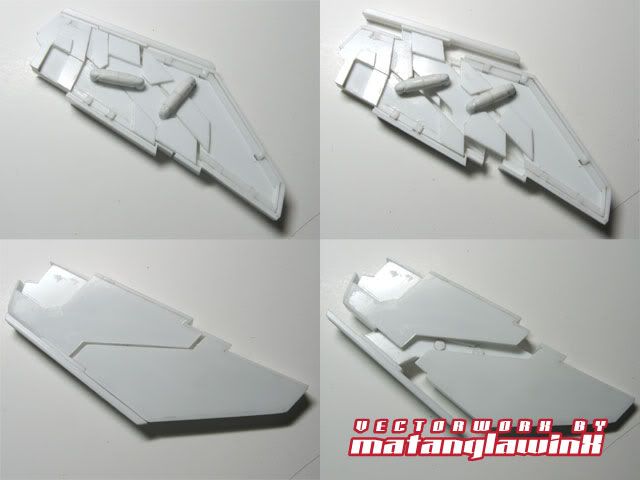 The side skirt adapter. Like most of the modifications I have done, I found it better and easier to build new attachment adapters for the modifications rather than modify the original part mainly because i can customize my build.
I got a few Koto (ball and) socket joints which so happened to fit quite nicely to the side skirt ball joint and built an adapter mechanism for the side skirt armor. The main part swivels upward and the secondary part (the one protruding fro the middle stays in place when attached to the ball joint. I'm thinking double armor, or, the middle part can hold the beam sabers hilts. Either way, it will have a functional purpose.
Test fit, with the skirt in normal (left) and "Dragon" mode (right).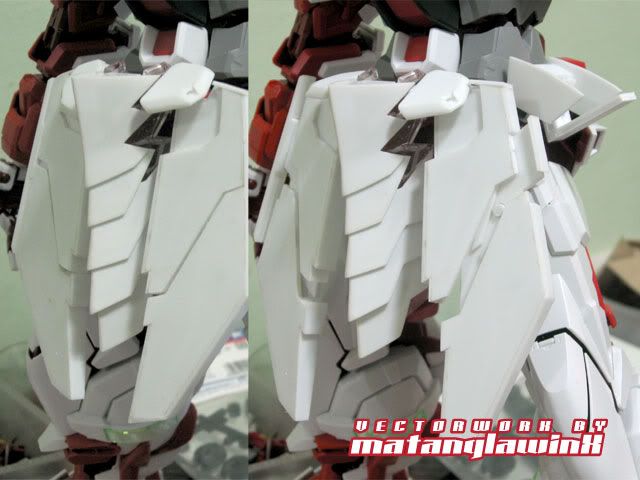 The side skirt inner frames.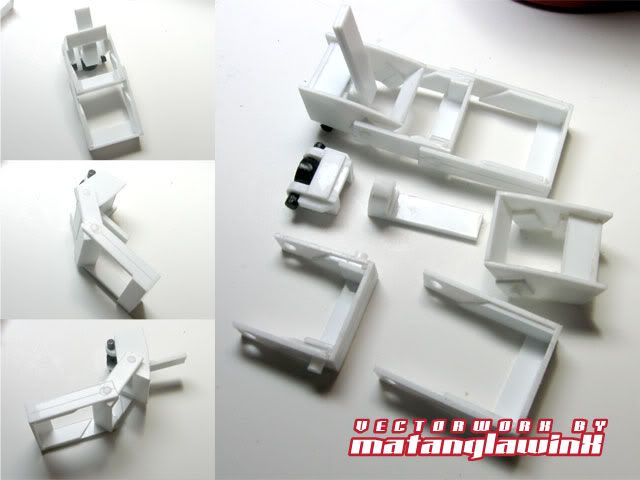 did the usual bristol-board-template-before-cutting-pla-plate technique for the armor. I've read in a catalog a Lil's that these are actually described as "heat shrinking plastic plates."
Applying heat would definitely make it easy to bend, but, as soon as it cool the material would harden, making it difficult for me to do any further bending. I'll stick with heatless bending for the meantime.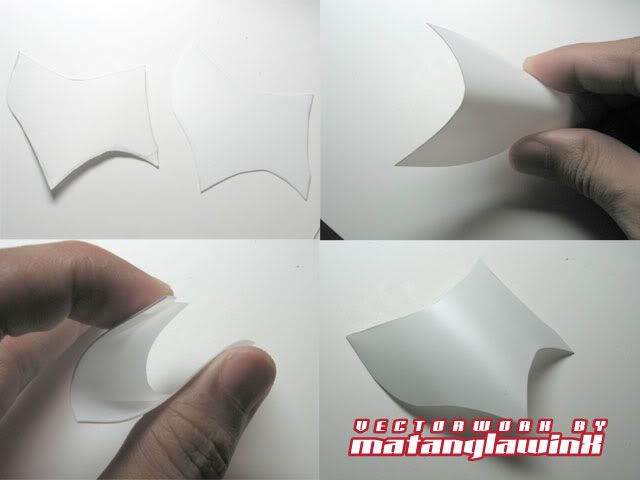 used 1mm beams for lining/frame and held the bent piece with a piece of tape. The resulting bond is sturdy but still flexible enough for any adjustments.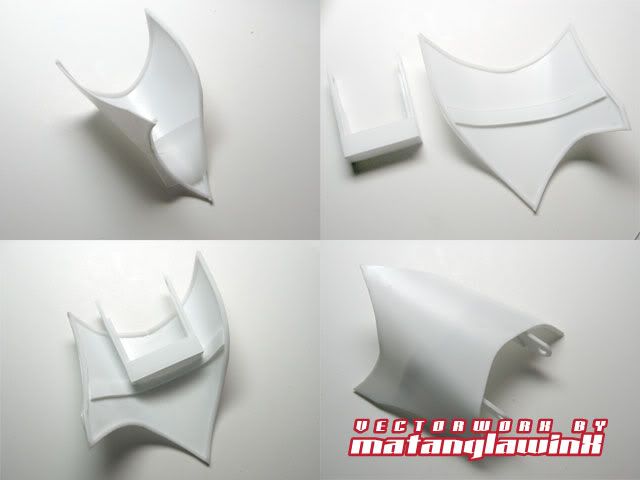 The middle armor.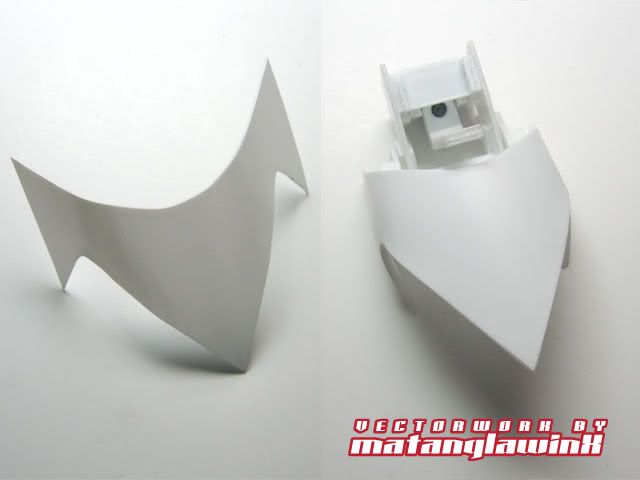 Test fit. I've decided to cement the individual armor to its designated frame instead of making it removable to simplify the build. The frame/armor parts are still removable as whole units.