Light 'em up!
Part of the mod is making the beam saber light up with a modified 5mm bright white LED.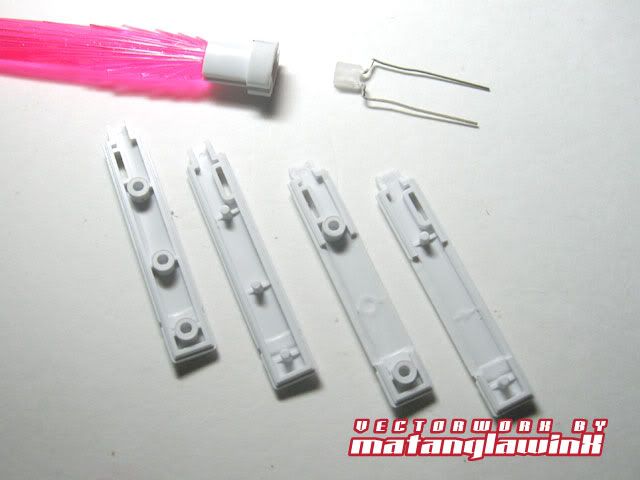 I modified the saber's hilt to fit 3 of the smallest batteries I could find (got a 30 pc set of different sizes at Japan home).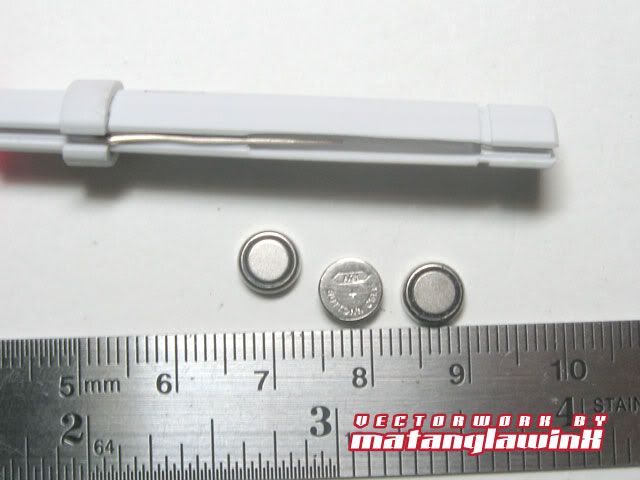 Additional small modifications on the saber hilt guard to fit the LED.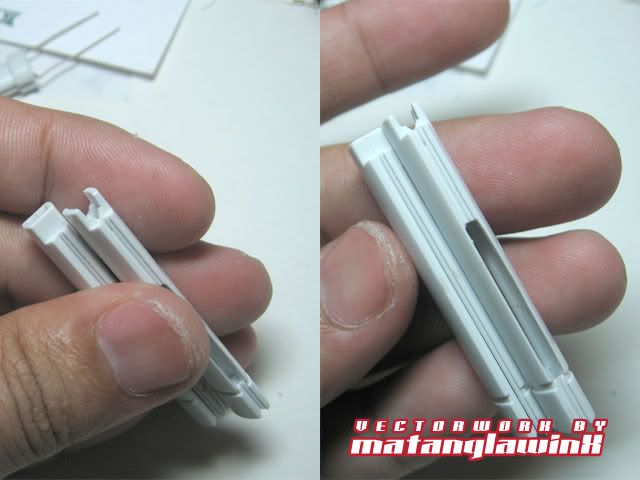 test fit and powered up.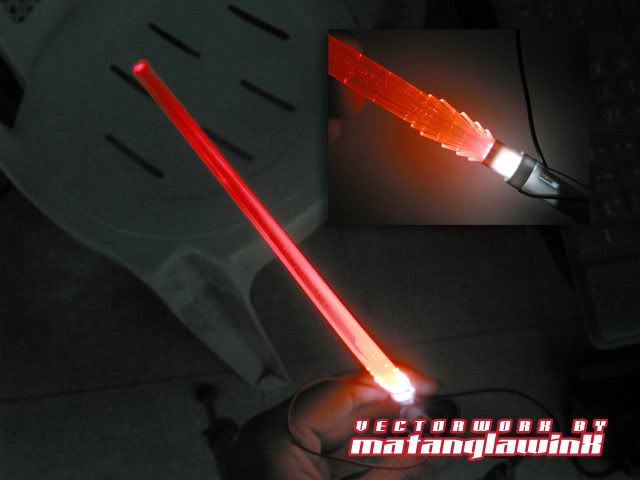 The battery pack. Still figuring out the connection though.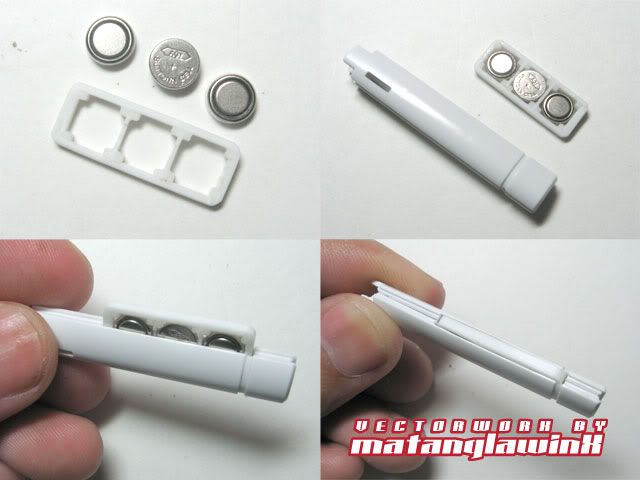 The stock LED mount of the PG Astray. After much consideration, I realized green is an inappropriate color for the Ronin build aside from the fact that the stock LED is rather weak. I also tried replacing the stock LED with a superbright white, but, the single LED makes it look as if the Ronin is cross-eyed (even with the stock), so, I'm customizing a dual LED mount for it. It will be powered externally via a custom backpack, hence eliminating the need to disassemble the back of the Ronin's head just to turn the power on or off.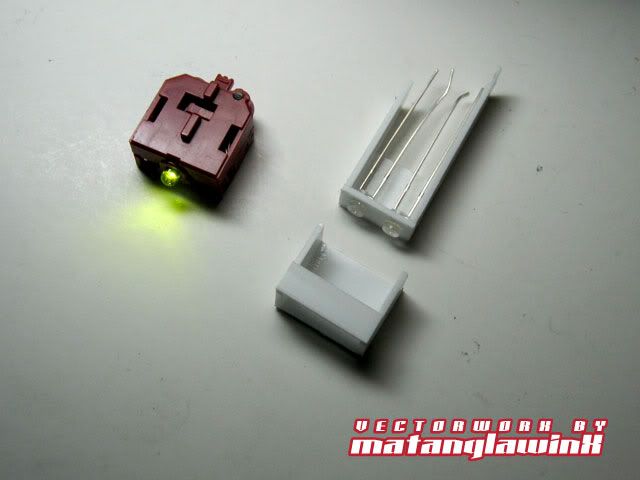 For a clean, solder-less connection, I used 1.0mm Kotobukiya springs to connect the LEDs in series, which will need two CR2016 batteries (for a total of 6V, same current supply). I could have connected the two in parallel using only one battery, but, I realized that the power drain would be too much for a single battery to handle. LEDs shouldn't be powered beyond their rated voltage, but since the LEDs are in series (hence, their combined rated voltage is also 6V), it wouldn't really pose too much of a problem.