"BIG RED"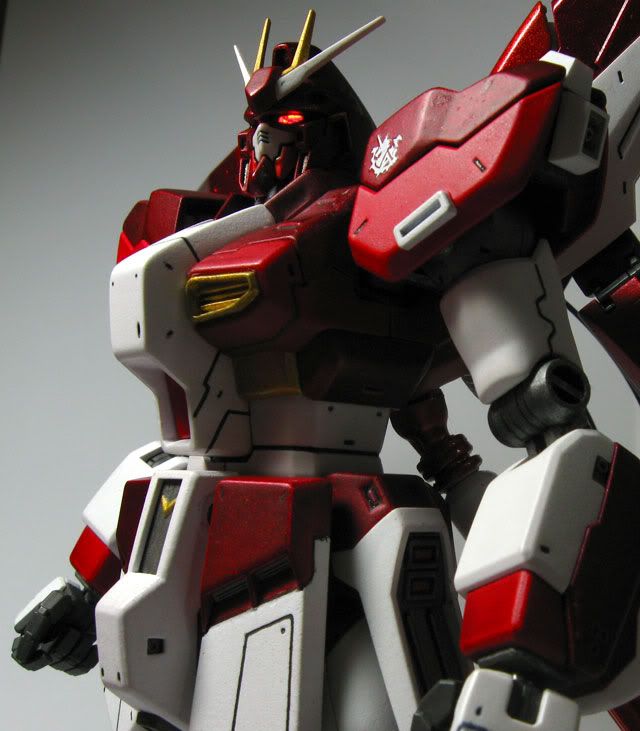 Coolness Factor:
Hands down, the main reason I got this kit is because of its coolness factor. It already looked impressive in its original color, and I was deciding between this and the MG Nu. After much thorough comparison between the two, I've relinquished my Nu reservation and opted to get this way cooler and more advanced kit.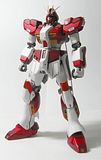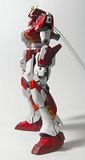 The size alone is impressive. I thought the MG Zeta A1+ was so far the tallest among the 1/100 kits I have, until i finally placed the Hi-Nu's feet, having assembled this in piecemeal.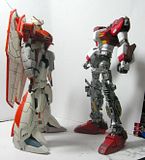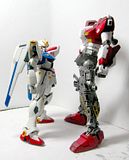 Articulation:
The Hi-Nu has overall great articulation that is implemented in the recent MG versions released by Bandai. The groin joint alone sports independent swivel action that allows greater angular control over crouching and kneeling poses. The elbows and knees are dual jointed, and the feet have ample articulation as well.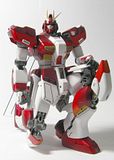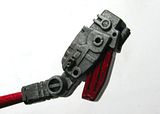 Gimmicks:
The kit includes a hefty Bazooka, a Beam Rifle, A huge Shield and two double beam sabers. The back-pack fin assembly is a highly modified version of the fin assembly of the Nu, and looks like the wing backpack of the Destiny and Freedom from a distance. It also sports two long G tanks.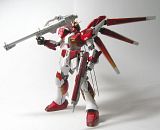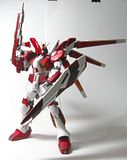 I feel this Monster wasn't really made for melee/close combat, especially with the fin assembly attached.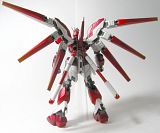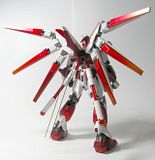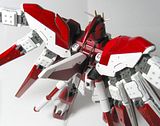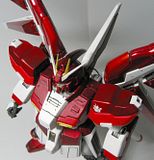 Craftsmanship:
This kit is a marvelous piece of engineering. The endoskeleton frame is highly detailed, and to my surprise, even the insides of the armor have panel lines. I had to stop myself from paneling the insides, for that matter. All the parts fit perfectly that any additional thickness can render a part stuck to another especially the joints. Though most part still use polycaps for joints, the major joints don't have them.