Another inquiry finally prompted this post so I can simply direct people to it. I've posted this at ZeroG and elsewhere, and have wondered why I haven't made it a blog entry before.
High Impact PolyStyrene sheets, or simply HIPS/PS sheets are alternatives to the more expensive Tamiya "Plaplate" brand. These sheets are highly flexible and bendable to a certain extent.
Applying heat makes it easy to bend HIPS/plaplates, but, once they harden, they become rather difficult to fix or manipulate further. Plaplates, being made of polystyrene, are rather flexible and can be bent to a point without breaking even without heat. Once bent, they would basically keep the bent shape, but maintain their flexibility until you're ready to "finalize" the shape. Plaplates have a more obvious grain or
directionality
(as compared to
molded plastic
), and it's worthwhile to take note of it because it can snap when bent along the grain. Bending it against the grain will at least prevent that during application of light bending force. Also, plaplates tend to crack when bent with the matte side up, whereas, paired with directionality the smooth and shiny side seems to prevent that when doing extreme bending.
Here are a few samples of the armor parts I've done for the
Ronin
.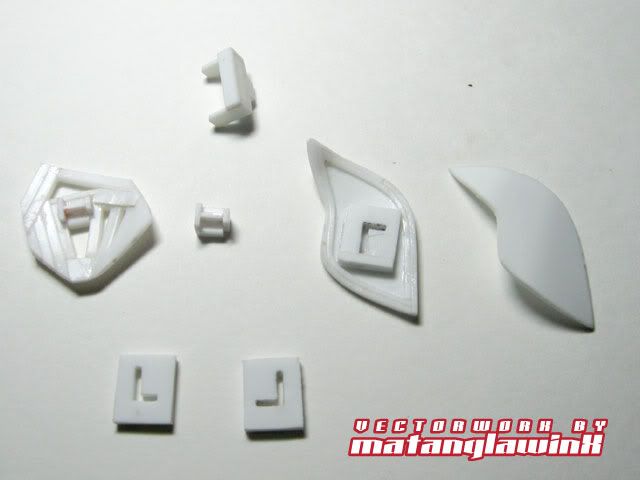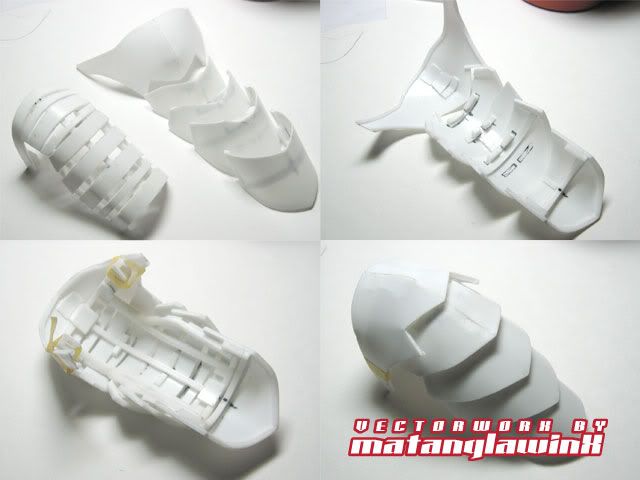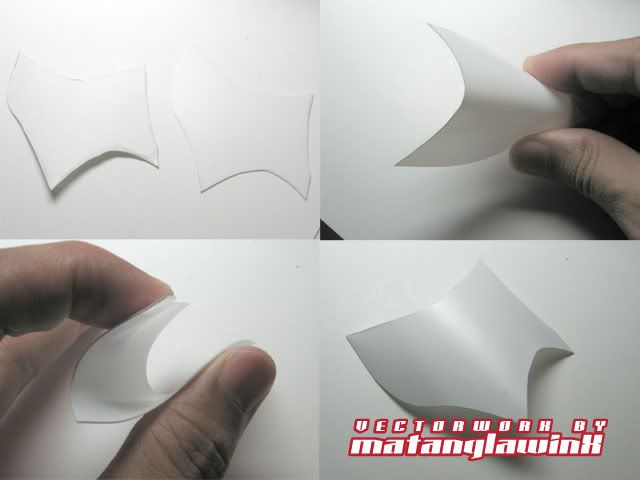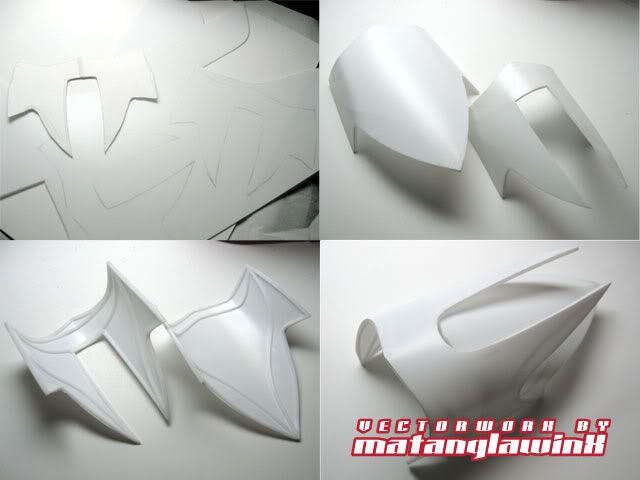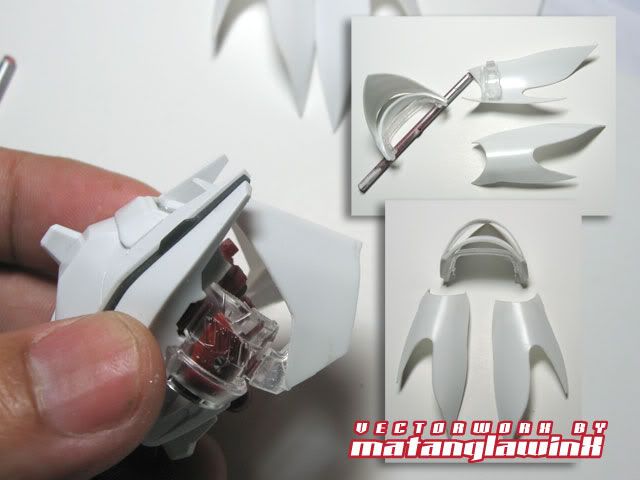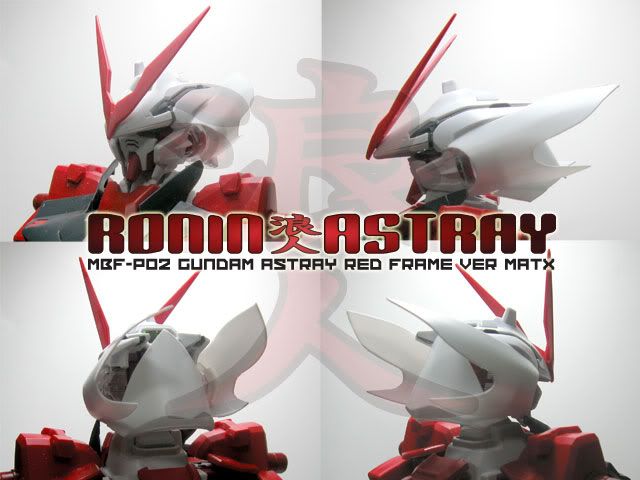 I usually use 0.5mm plates for most of these and reinforce them with 1.0mm beams to hold the shape, but 1.0mm is still flexible enough to be bent into shape. You can use a non-toothed pair of pliers cushioned with tissue or cloth for easier bending. The sample below is something I've done for the
Scarlet JinX
and is an add-on layer to an armor part. It's made up of two pieces of 1.0mm plaplates cemented together and was bent after the cement has fully cured (about a day).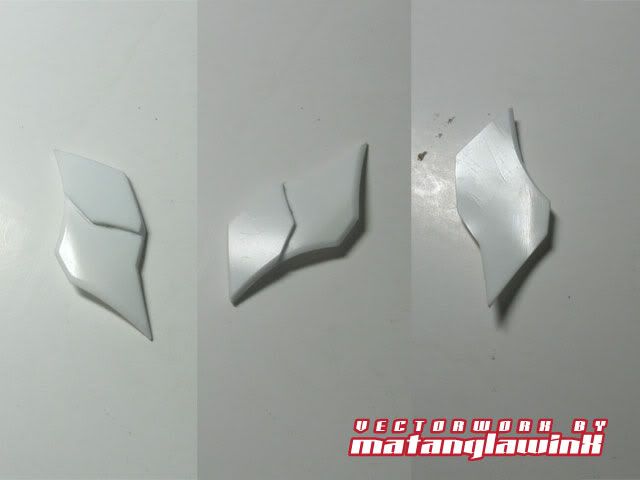 When I modded the waist of the JinX to give it more height, I added plaplates on each side of the waist to give it more volume.
For the shape of the waist, I simply estimated the amount of curvature I needed to cut using a thinner pieces of plaplate as templates mounted on the original receptacle with double-sided tape, trimming those as I go. Then, I attached those templates to 1.0mm plates with double-sided tape which makes it easier to cut the plates more accurately but can be easily removed after the plates have been cut into shape.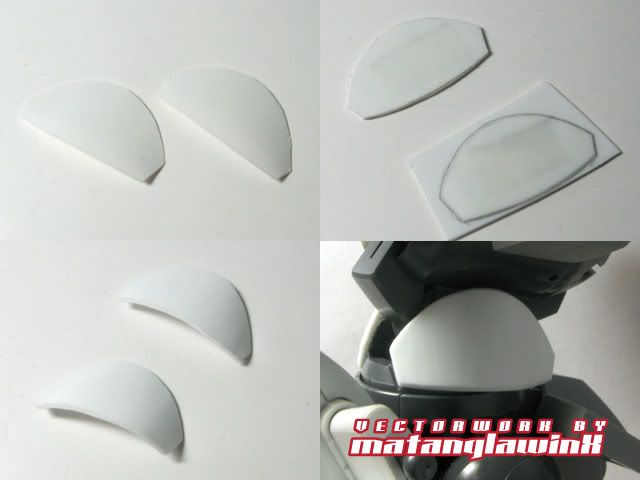 This was slowly mounted on the stock receptacle with cement, allow enough time for one section to bond solidly before smoothing the rest of it along the receptacle curvature.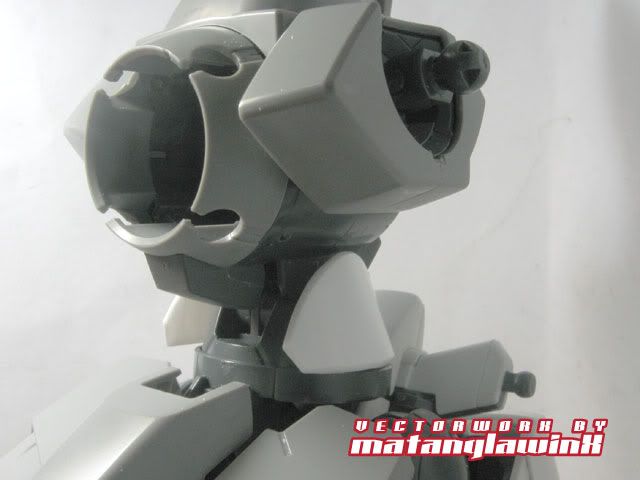 High Impact Plastic Sheets (HIPS) as they are called, are also polystyrene sheets similar if not the same as branded plaplates like Tamiya, but are a bit softer and actually easier to shape and work with. Tamiya plaplates although sturdy and stiff, actually breaks easier when bent along the grain, whereas HIPS of the same thickness can bend farther without breaking even when bent along the grain. It also has less tensile strength or spring and is less likely to counter its bent shape, hence easier to form as a curved surface.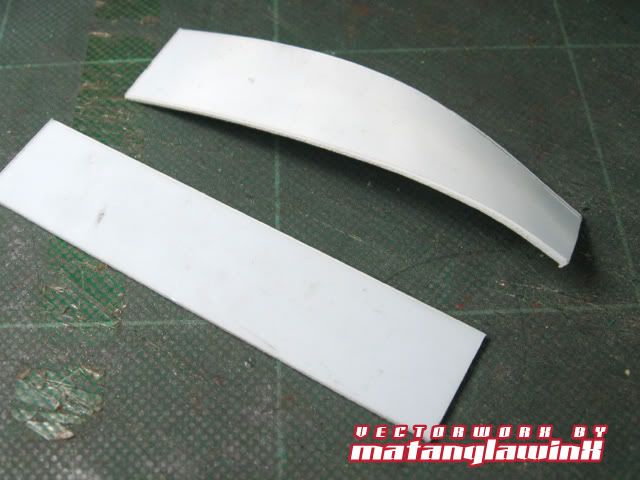 Since I'm still avoiding putty at this point, I had to bend the slab two ways; perpendicularly at first, then at an angle corresponding to the curve of the section I'm building to.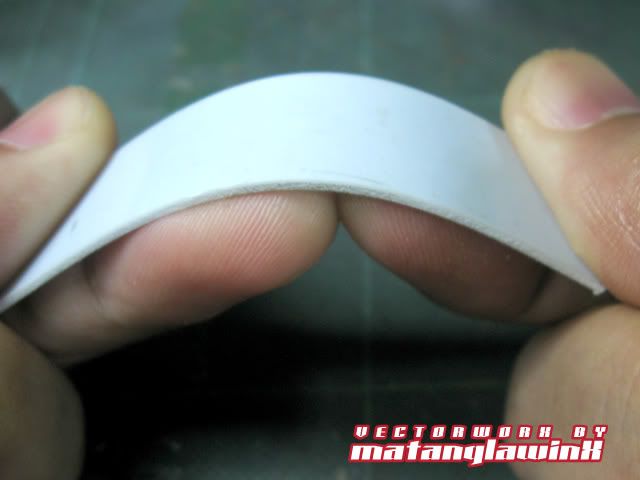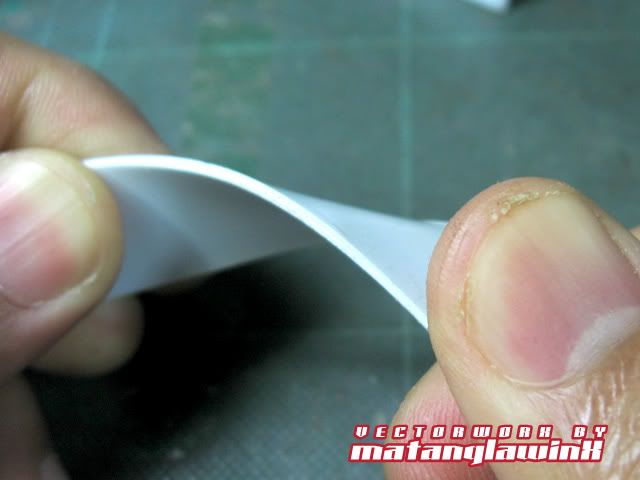 This particular section covers the side that encases the vulcan gun of the
X-Walker
.
Using larger pieces of HIPS trimmings, I roughly cut a shape (half of the actual shin guard) using one of the Warhammer pics as reference. Then used that as the template to create a whole one by reflecting the shape on its edge.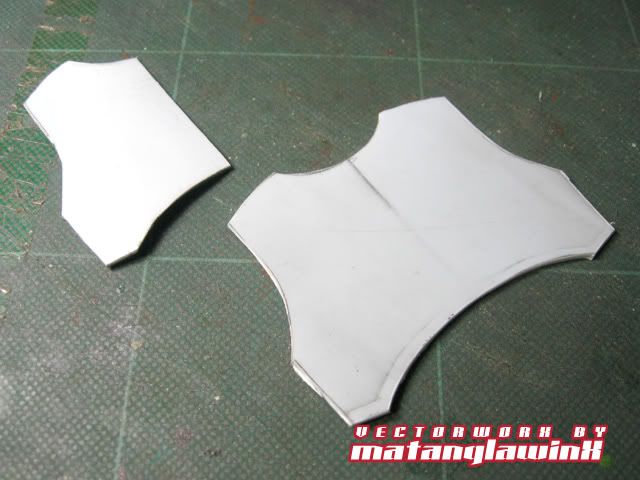 Then, with the usual heatless plaplate bending method, I bent the shin guards at the middle till they're supple enough and bent enough to keep that shape when cemented over the shin guard mounts. I marked the middle of the back of the shin guards to align it with the mounts.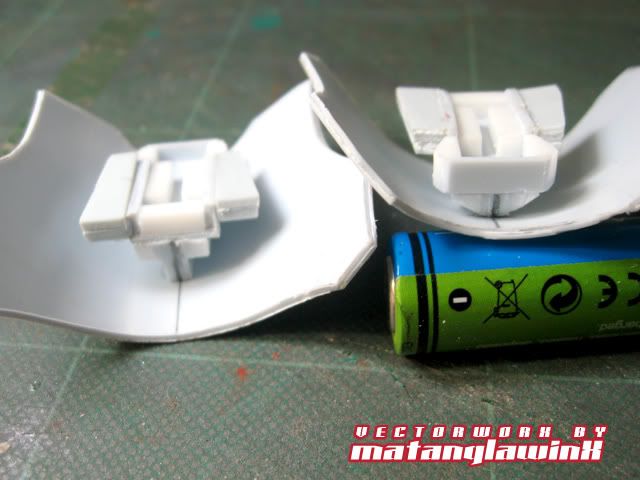 I cemented it at the middle first, then cemented the sides, reinforcing it with triangular beams and securing it with tape as it cures. The setup should hold after a few hours of curing, but, at least 24 hours is the standard.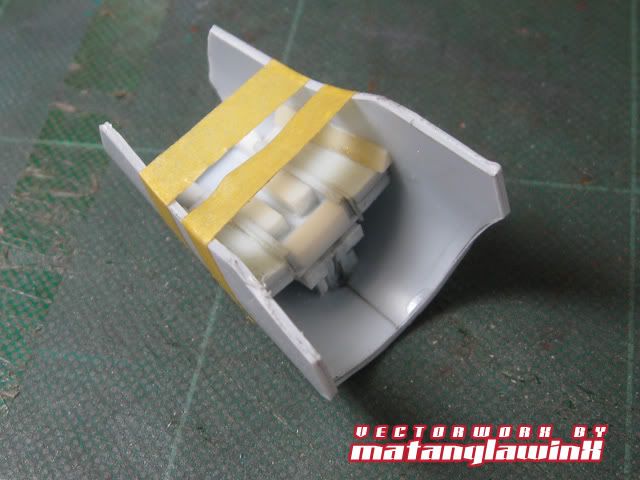 Plaplates and HIPS are easier to bend when they're large enough to be bent. Smaller pieces however are a bit finicky to bend into a curve properly, especially when they are already cut into shape. This piece is for the one of the Shin Guard face plates.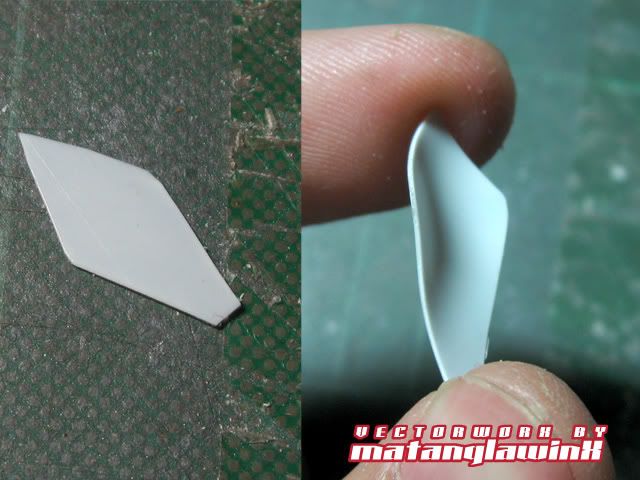 The trick is to bend it horizontally, then at 45 degrees alternately, then when it's soft enough, bend it vertically, instead of bending it vertically right away. Using a pipe or a round beam allows for an even bend.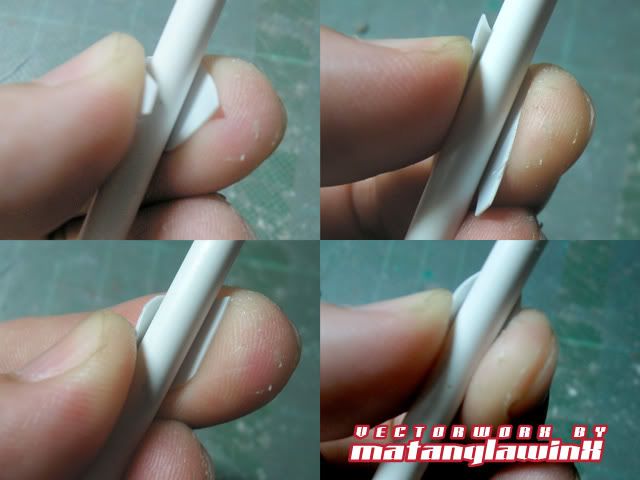 With that, the piece is easier to mount on the curved surface of the faceplate.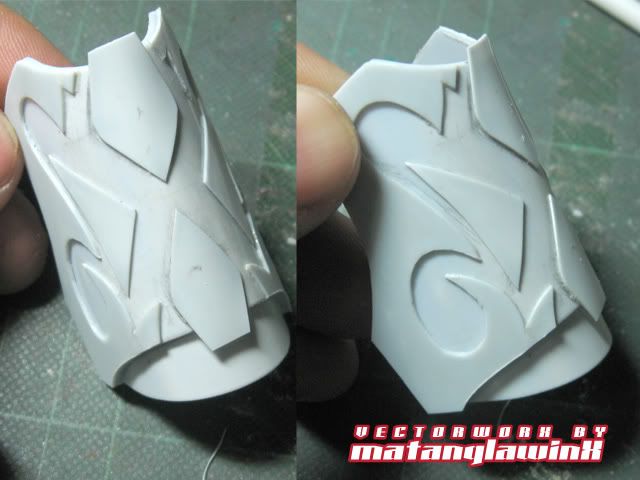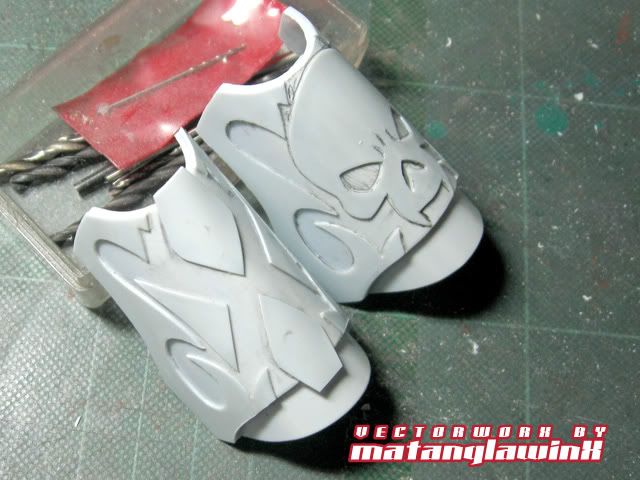 The Skull face plate.