Take a Seat
With the relative size of this build, I had to decide whether to leave the cockpit empty, or detail it with a fully-functioning hatch. It got the better of me so I decided on the latter. So, first off, the pilot seat.
The seat assembly will comprise of several parts mainly because of casting considerations. I used a few references for form, but this is basically my design. Using my foot metal ruler as width guide, I cut several slabs of HIPS, then using my smaller ruler centered on the slab, scored parallel lines, and made v-grooves halfway through. Using the same technique on my previous post re: the Shin Saga, I bent the HIPS along the grooves far enough to make a slight angle to simulate the seat form. These will become the seat, back and head rest. Conversely, I made a control module where the HUD, handle bars and pedals will be mounted on. This slide locks onto the seat.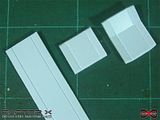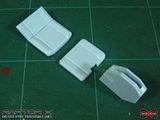 I didn't have my camera with me at the time, so I was unable to take pictures of the other parts as I was building them, so I'm jumping ahead a bit. If this was a simple build, I would have made this as a single unit. Since that is not the case, I made connective parts that joins the main seat assembly.
As always, these parts are modular connect in sequence and partially interlock.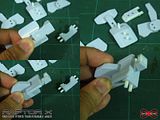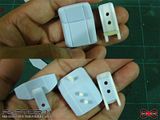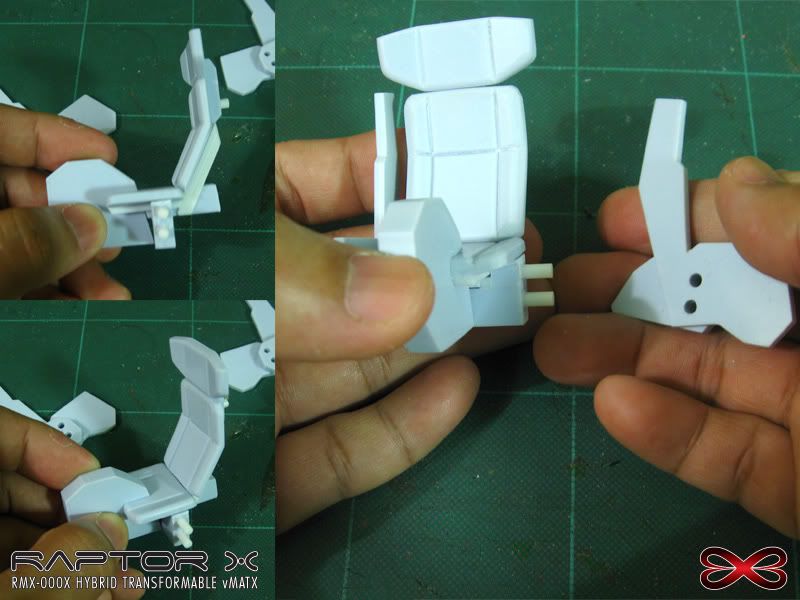 And viola! I'll be adding the control panels, HUD and miscellaneous details later on, and this will swing 90 degrees forward in flight mode.
That's it for now.