The Dragon Scale Shoulder Guard
Though I've made two sets of these, I ended up using just one set for the right shoulder, because I decided to mount the Dragon Head on the left shoulder. I've detailed the lower guard with scales, and will be detailing the upper one with tribal flames.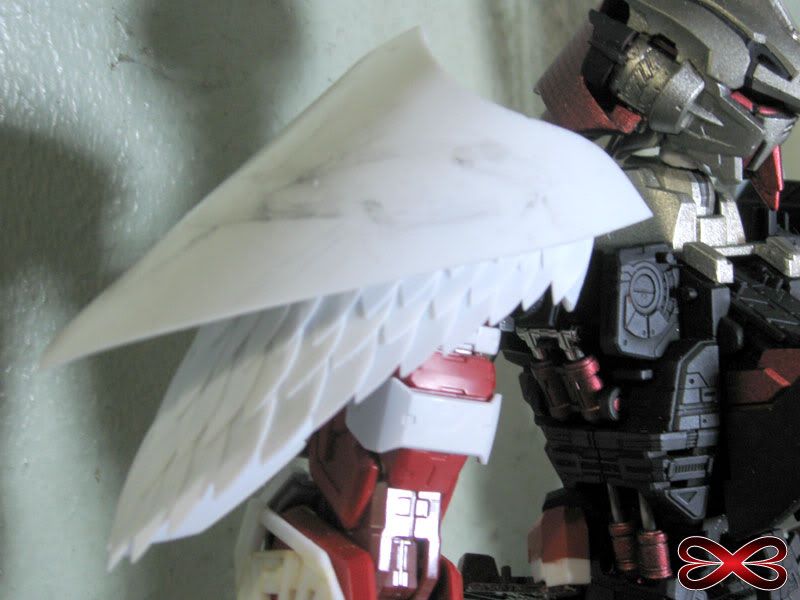 I've used one of my extra transparent knee guards as a mount for the Dragon head. This fits perfectly to the backpack with a customized adapter...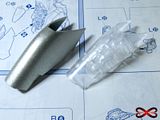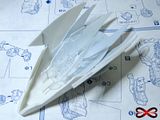 ...but I was caught in a dilemma later on because I decided to mount it on one of the shoulder guards. So, I did a quick rethink, ditched the upper arm guard for both arms, but reused one as the mount for the Dragon Head.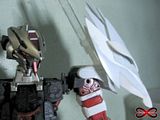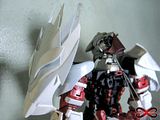 As I mused over how it would look like while mounted over the shoulder, I get this crazy, CRAZY idea.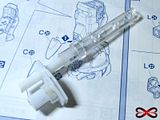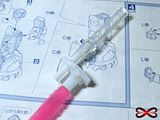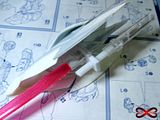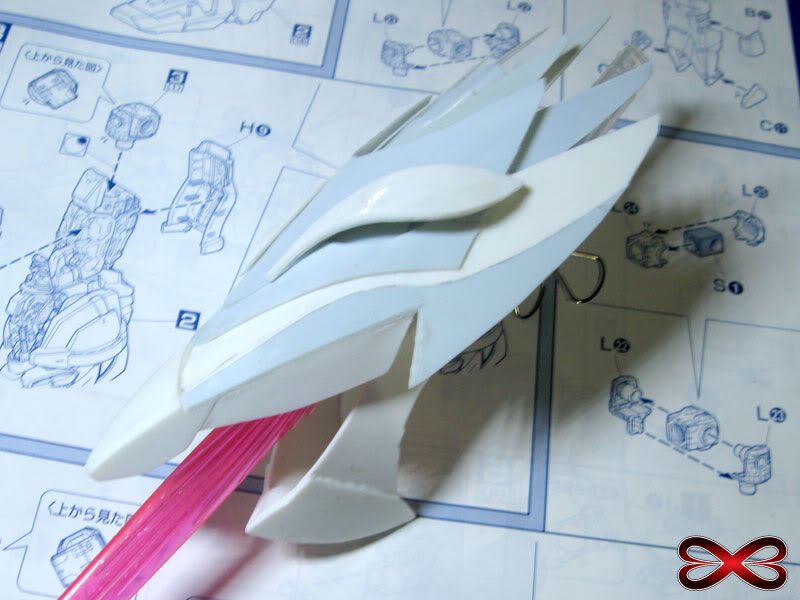 The pictures say it all...