Final Lap...
I know I said I shant be posting any progress pics anymore, but, I'm taking this time to breathe a little, having just finished dinner, and earlier performing with my band, X2M, at UR Face Radio (video will be available tomorrow via Facebook). This build taught me a very good lesson of giving enough time to do the diorama, especially when there is ground work where soil, pavement and trees are involved. It's also worthwhile to note that sometimes, it's the smallest of parts that can eat up valuable time and cause delay. As such, even though I do work without any definite plan in mind, I try as much as possible to line up what I can do while something else is drying or curing.
I took these photos last week but was unable to upload or update any longer. This is the middle section of the waist, and I've modified it as the battery pack for the Ronin's LED eyes.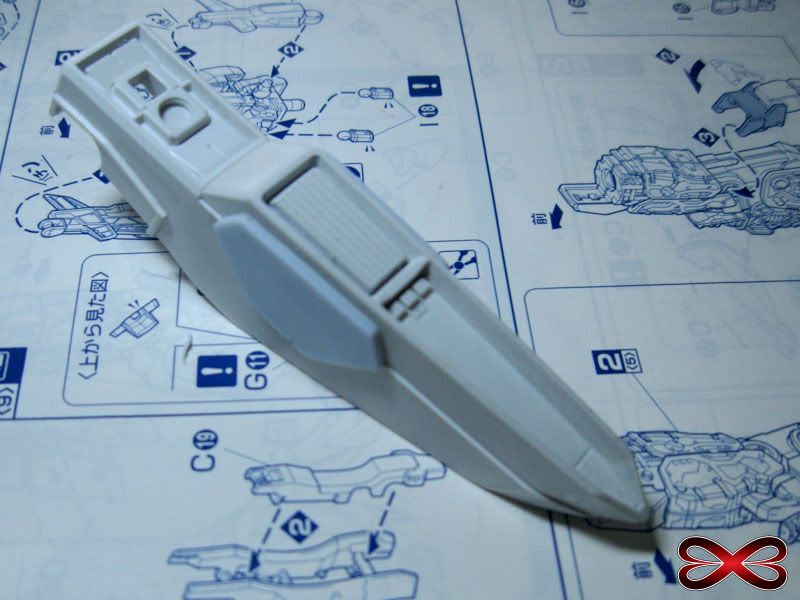 The wiring is rather simple; I've hidden the spring wire contacts (I used 1.0 mm wave springs, which are more resilient to corrosion as compared Kotobukiya springs) inside the neck, then through the back armor to which the backpack is mounted on. The battery pack connects directly to the holes on top of the midsection, wherein small steel pipes serve as contacts. There is no switch; I'll simply insert the respective LED contacts into the pipes and viola!
Before I left for our gig (funny it took us around 5 hours to go to the studio and wait and go home, for 30 minutes worth of performance), I masked the last of the non-critical parts and primed them with flat black (painted with nickel chrome as soon as I got back), as well as lay down the last coat of paint for a shoulder part among others.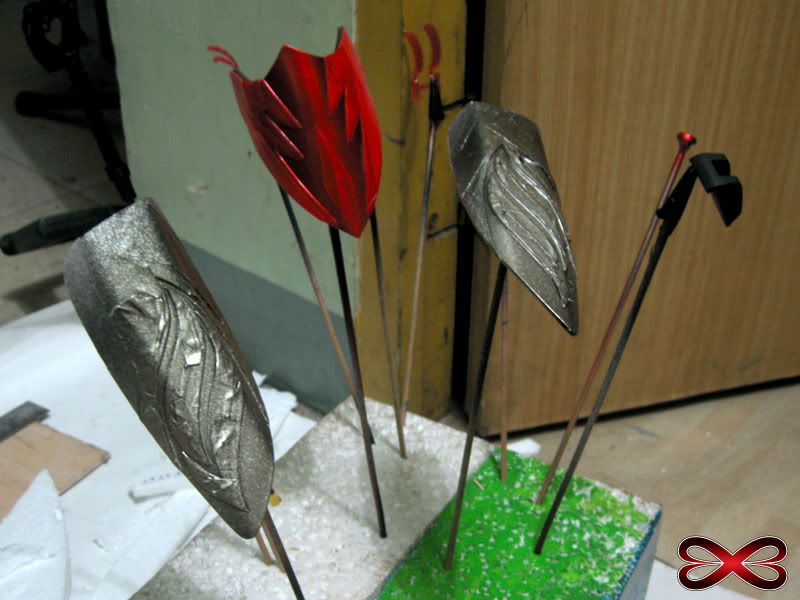 I've also "molded" the ground of the diorama around the Dragon Yin-Yang base using several layers of 0.5 inch styrofoam and plaster of paris (darn thing sets so quick I messed up an entire unused batch). It's warm while it sets on the styro, but becomes rather cool as it dries.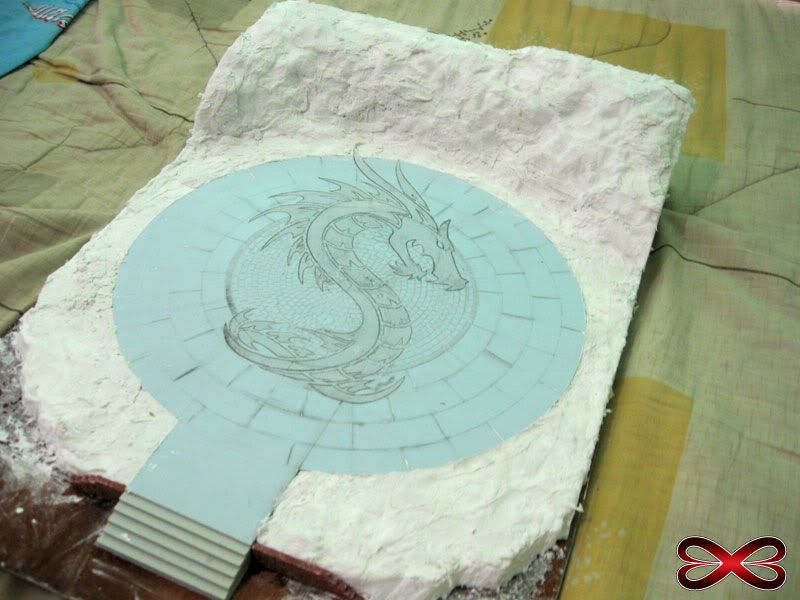 For the Torii Gate's roof, I initially planned to use a premolded roof sheet, but the darned thing was too expensive (PhP300, or $ 7.50 for an A3 sheet), and it wasn't practical to buy such a huge sheet for one-time use on a small item. So, I used 3mm triangular beams I bought on a whim 2 years ago to simulate the roof by laying pieces of it side-by side on top of a HIPS layer (which is rather similar to actual an roof-tile installation)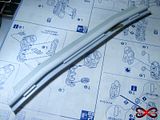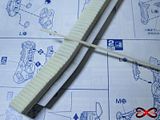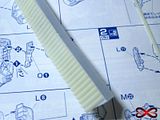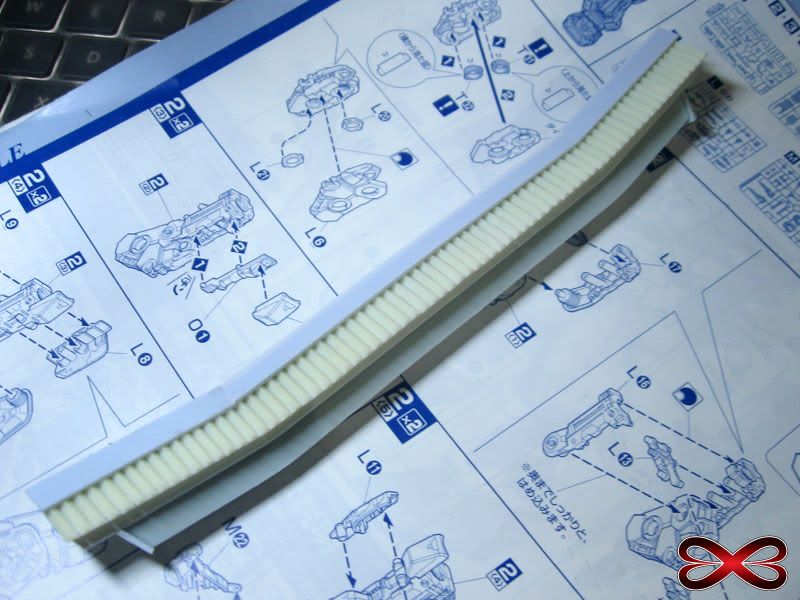 Last, but definitely not the least, the darned trees. These come as they are, so I glue-wrapped small pieces of tissue around the trunks to simulate wood, which I would later paint brown.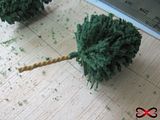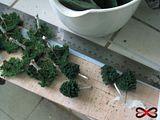 That's it. Break's over. Depending on the time I have left, I hope I don't screw the diorama up. See you guys at Robinsons!