First and foremost, a
sneek peak
of what I am currently working on, with another version on my MXGS favicon: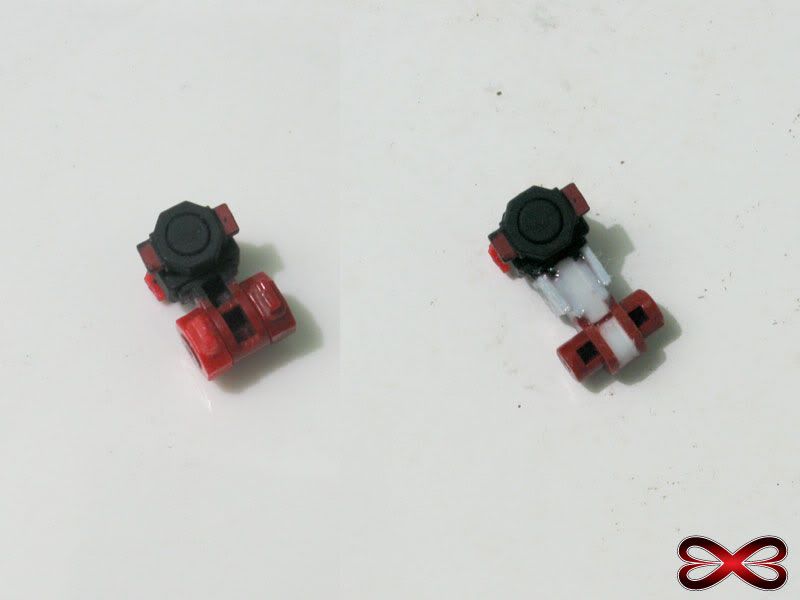 This is another waist extension modification for one of my previous projects which I have revived. Since I haven't had much time to work on Gunpla, I had to forego WIPs because it takes a considerable amount of time to make modifications and take step by step photos. I can actually work fast with crucial and critical modifications on articulations and extensions when I no longer have to worry about the WIPs.
Also, I've been contemplating this for the longest time, and incidentally, a few guys at TheMACForums are discussing a
group build
using hte RGM ball. I'm planning to do a quick build SD using my SD Char set.
Never touch my Birdie!
I also seem to be experiencing my first "obsession" with the Delta Plus, along with the Jesta, which is the FIRST grunt unit I ever liked off the bat. This one deserves an MG treatment.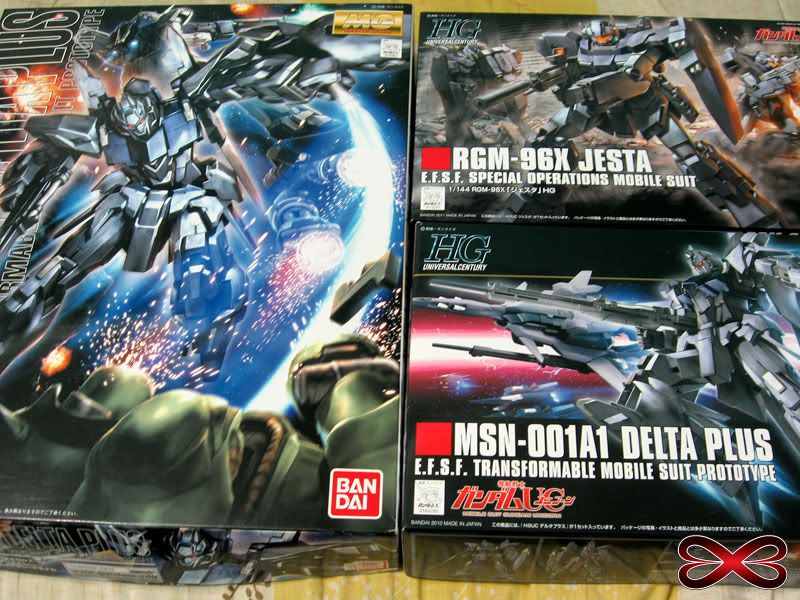 And MAC, even only a year old, has made waves in the online competition arena after the success of
EUGC
.
Congratulations to all who have won
. At the tail end of the competition, MAC is at it again with several projects, Including the
Zaku Group Build
(with Aulon, being the GB head, bugging me to join with my Shin Matsunaga White Wolf), and probably the biggest multi-sponsored forum-hosted online competition to date, the
2012 Mecha Contest
.
Hobby Link Japan
,
HobbyMate
,
Great Toys Online
,
GG Infinite
and
DC23
's very own
ToolBox23
are sponsoring the event with Major, MAJOR prizes at stake. Headed by Kamm and Sneeper, this will prove to be another first for MAC (or any forum for that matter).
Who said an upstart on its first year can't do big things?