MG Turn X Gundam ver MatX WIP Part VII
The Left lower arm. I initially planned to used the original armor by "simply" modifying it and building over it, but I will have to contend with the part's original shape. I decided later on to build the conversion part from scratch.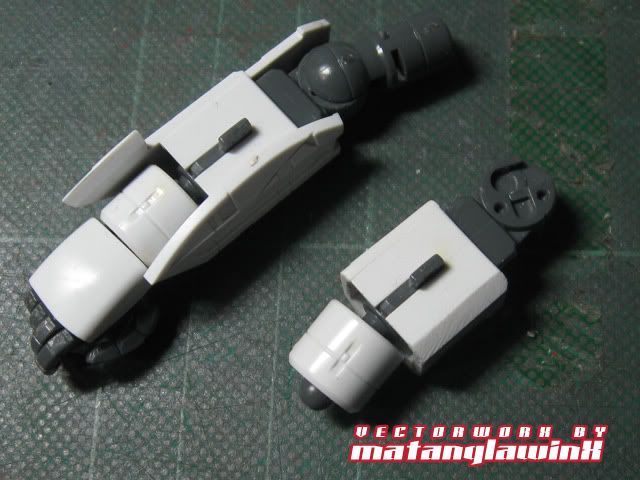 Like how I did most of the modifications so far I layered preshaped plaplates/HIPS together.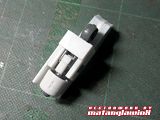 Then sculpted like crazy to achieve this.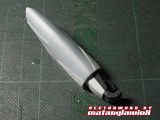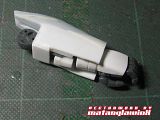 Like my previous sculpting, I used a blunt and sharp knife to whittle the part down to its base shape, used the edge of a small steel ruler to shave it down further and achieve symmetry and used a file to smooth it it out. In some cases when the cement hasn't fully cured (like this one, since I was in hurry to shape the part after deciding to add another layer of HIPS) even careful carving can result in layers peeling off.
The thin plaplate you see is the fix for that. I saturate the affected area with cement, file down, resaturate it, file it down again, then cement small shaped pieces of plate with a generous amount, enough to melt the fixes into each other. At this point, I'll let it fully cure before filing it down.