Some, if not most of you are familiar that I am a songwriter and have a Band on the side. When I'm not cutting plastic, I'm
belching
belting out notes.
Finally, after two years of production, battling with the elements, beer-drinking sessions and heartbreaking disappointments, my Band's self-titled album,
X2M: Ten to Midnight
, is finally done, and will be going into production soon. The album features
10 + 1 ALL-ORIGINAL tracks
, half of which were written by my guitarist co-writer extraordinaire,
AJ Antonio
. He wrote all the Tagalog songs, while I wrote the English songs, with the exception of
Did Want You
which is our very first songwriting collaboration.
We've also employed the home recording concept, and all the collaborative work with all the people involved were done online and through email. We've emailed back and forth and we all did our individual parts at home or wherever, making this
probably the first album in the Philippines to be done completely online
.
AJ did the initial design of the Album, which I later refined to its final version.

The cover spread
The Inline Lyrics Sheet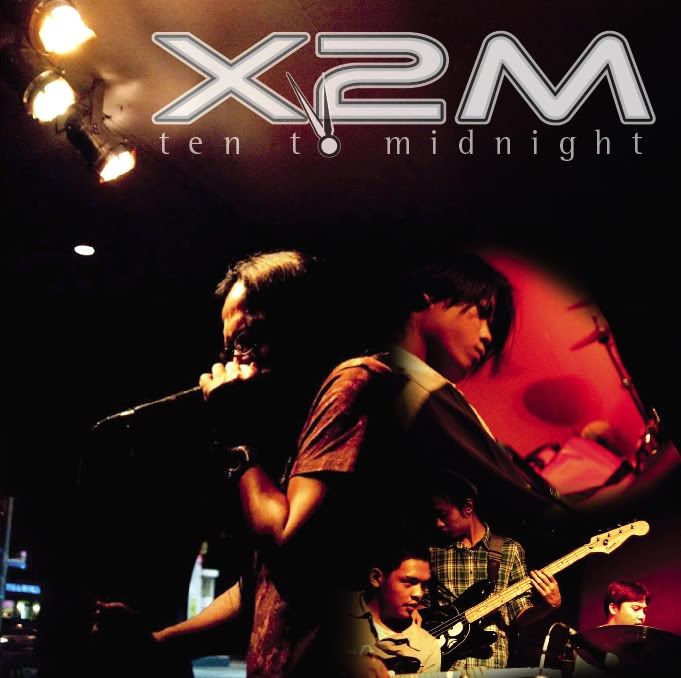 The Main Cover
Left Inner Fold
Right Inner Fold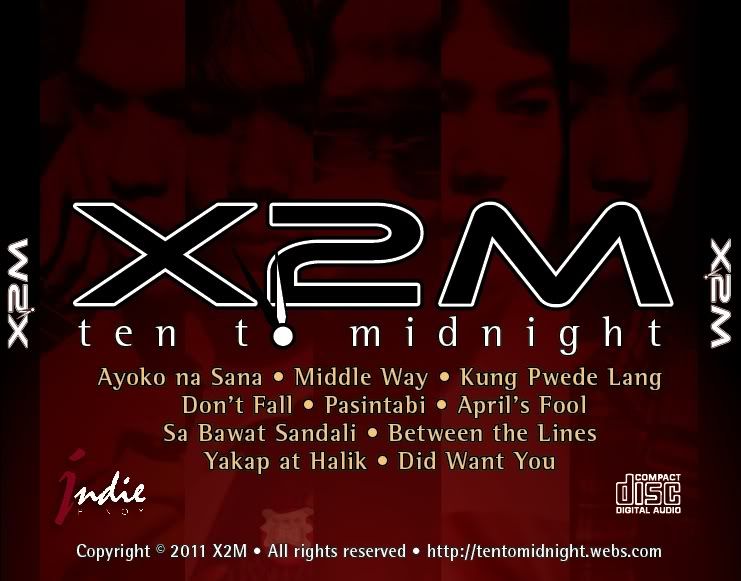 Back Cover
The CD Print
We'll have a soft launch of sorts, at
Conspiracy Gardens on Monday, 21 March 2011
. Show starts at 8. Free promo copies of the Album
will be given away to the early birds
.