I know I said previously that I'll be working on the weapons, but I may have to bring that out in the next update. I'd like to thank Kamm for giving me those Warhammer references for the shin guards. As it is, it's scratch-building time once again.
I had to change the shin guard mounts to accommodate the simpler shin guard reference Kamm gave.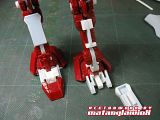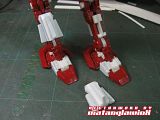 Using larger pieces of HIPS trimmings, I roughly cut a shape (half of the actual shin guard) using one of the Warhammer pics as reference. Then used that as the template to create a whole one by reflecting the shape on its edge.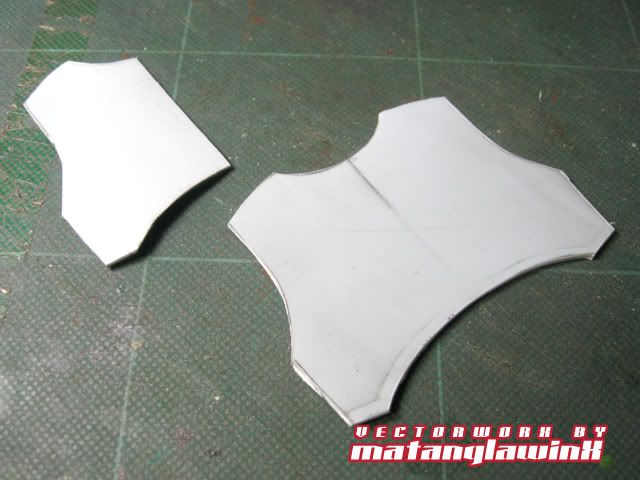 Then, with the usual heatless plaplate bending method, I bent the shin guards at the middle till they're supple enough and bent enough to keep that shape when cemented over the shin guard mounts. I marked the middle of the back of the shin guards to align it with the mounts.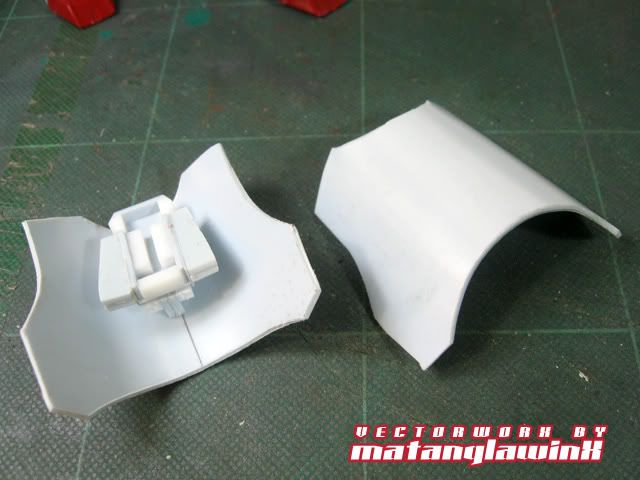 I cemented it at the middle first, then cemented the sides, reinforcing it with triangular beams and securing it with tape as it cures. The setup should hold after a few hours of curing, but, at least 24 hours is the standard.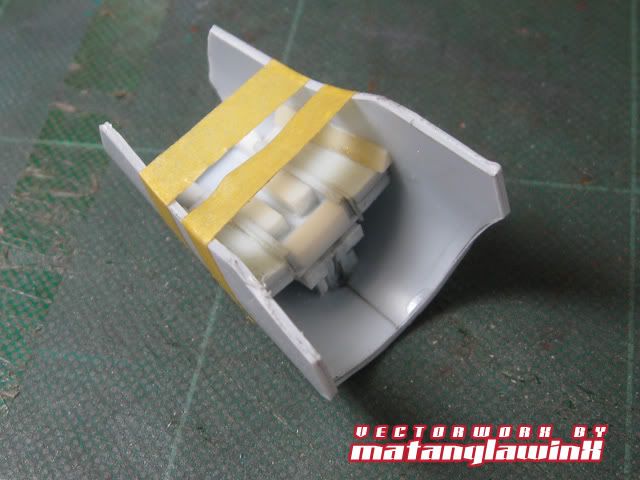 Strike a pose!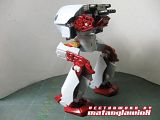 Next, the weapons, for reals. (Well, maybe)