Another Quickie:
Strangely enough, I've actually gotten more work done while "wasting" my time at our new found Skype Chat addiction.
I've had another dilemma earlier on how to connect the thigh to the groin polycap swivel, but after a few musings (which in foresight, was probably why I bulked up the thigh to begin with), I realized I had no other choice but to make another insert "lock." I've encased the thigh in strategically shaped HIPS, and these in turn became the slot for the polycap swivel (red) I customized earlier.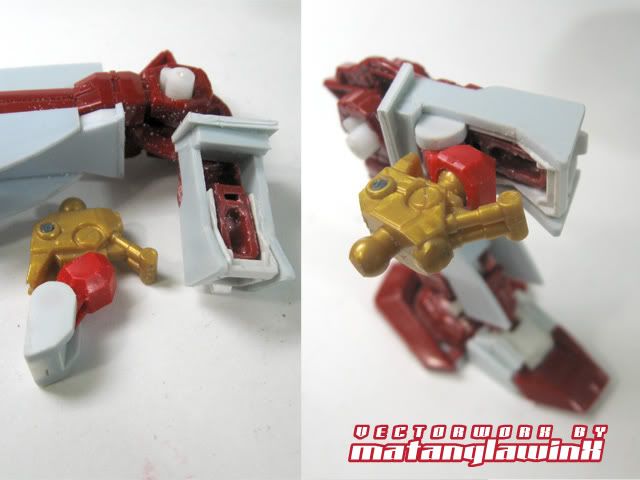 Rummaging through my scrap pile, I opted to use the surplus ABS shoulder connectors that came with my MG RF Astray and modified them with inserts. These will serve as the weapon mounts of the Walker.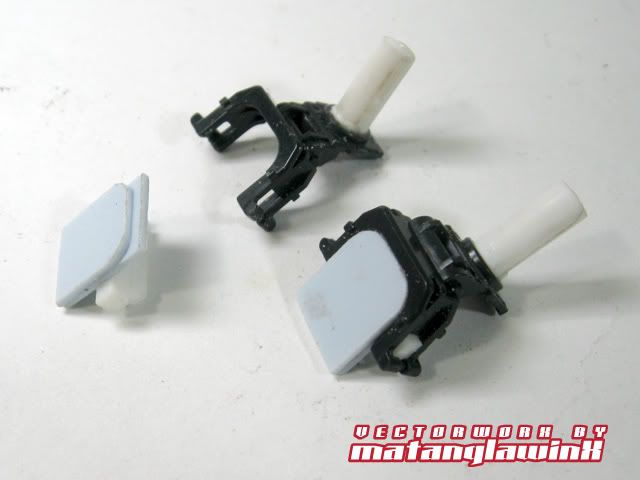 As you can see, I've designed the weapon mounts so they can move independent of the main body's orientation. The weapons, once mounted, will be able to track 90º horizontally and vertically, so it can track peripheral target without having to move its body, similar to how a tank does it. The main difference is, it can track multiple peripheral targets.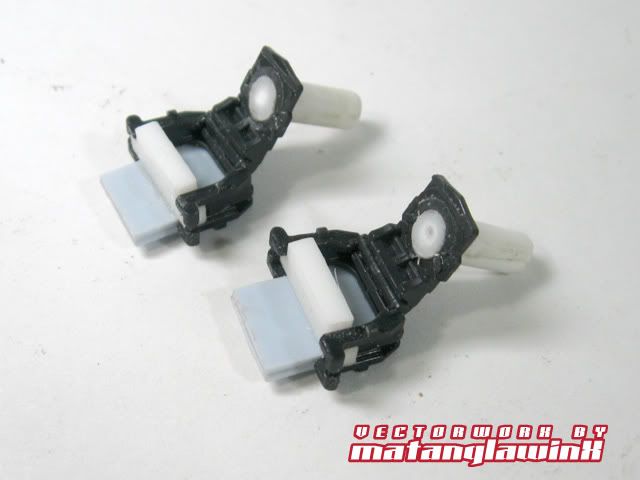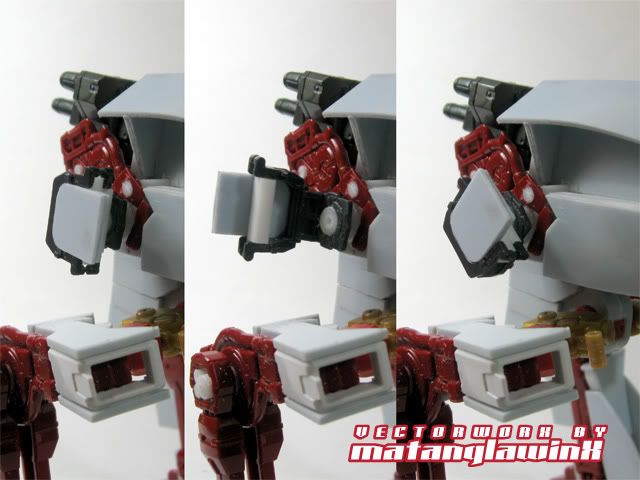 Next, I'll be working on the main weapons. I got the surplus gatling gun from the MG RFA as one of the main weapons, and a couple of my unused missiles from the Ice Queen (aka, the Palace Athene). I'll be using those two as side mounted vulcan guns, placed in the grooves that look like eyes.
To be continued...