The Chimera; With Wings
It may seem like I'm on massive Chimera overload with the recent posts, but, I can't really help it. I'm proud of this beast. I've been asked by a few people about its wings, and why I decided to leave it out.
Simple: It looks better without it. Someone at HobbyFanatics noted it when I "revealed" a prepaint test-fit, tight-shot, silhoutte of the Chimera with wings mounted during its final WIP stage.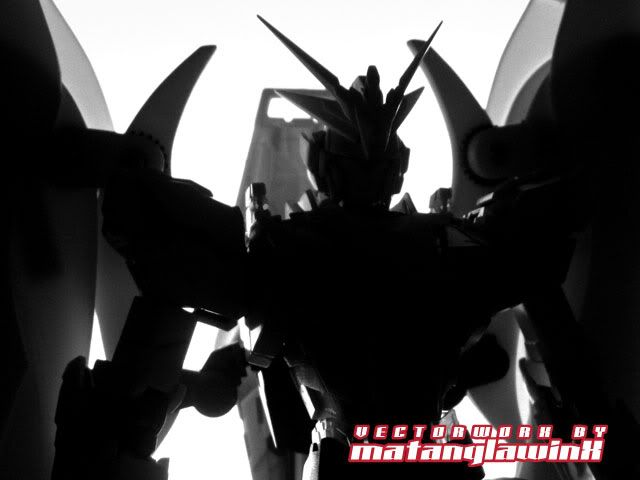 It looked kewl at the time, probably because it's a silhoutte, but as I painted the darn thing I was caught up in a problem I didn't anticipate that reared its ugly head when I was setting it up for the BMKWC. The wings failed to hold, the Chimera's modified torso loosened, and I ended up changing the directions of the Chimera and the Angelus; Instead of facing each other, I was forced to put them at an angle from each other, just so I can have the Wings of the Chimera rest on the angled part of diorama.
Photo credit: Paul Velando aka TVA
Photo credit: Paul Velando aka TVA
Here are the Wings, mounted on the Chimera during a test fit.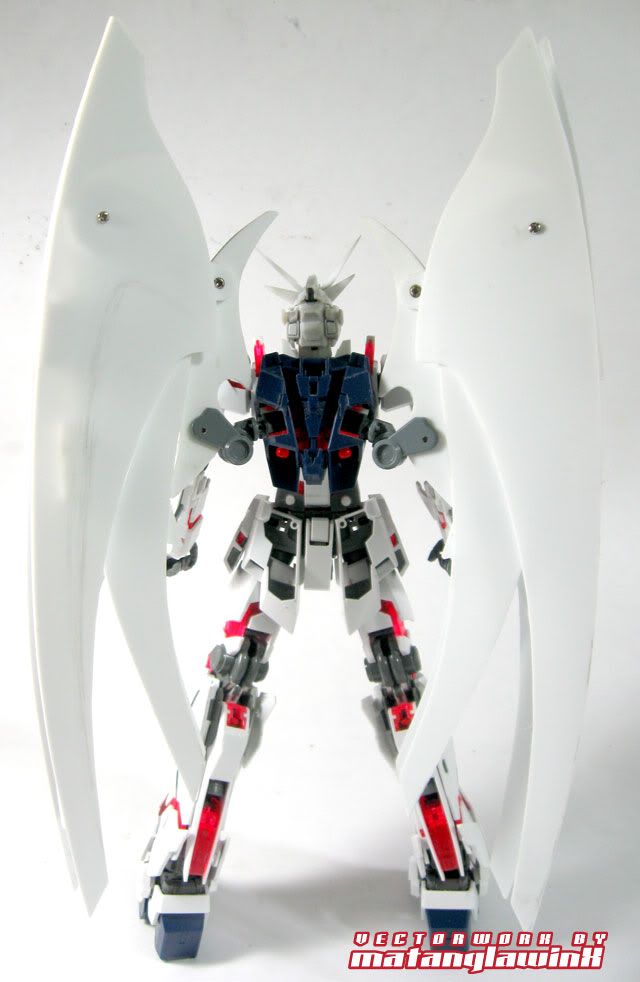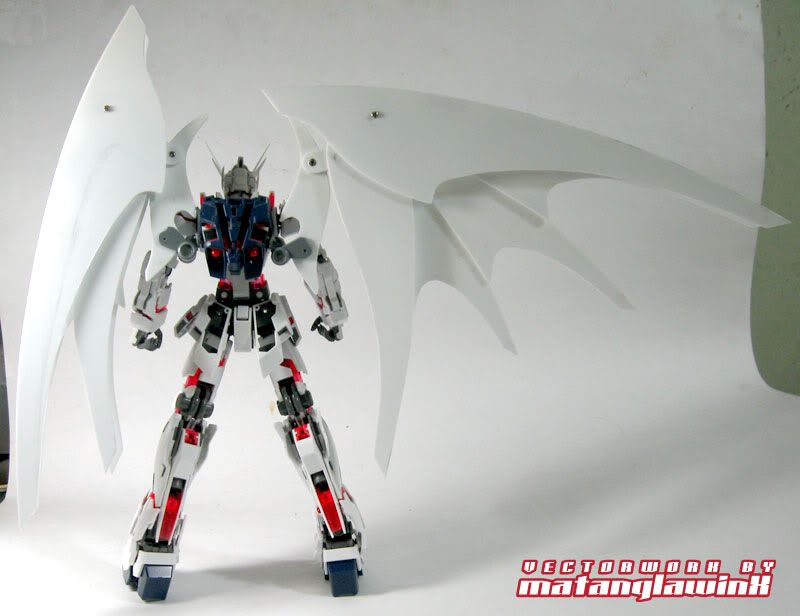 As you can see, the mount held up, the torso held the weight quite well, and the Chimera can stand on it's own even when it's unbalanced with just one side open. I haven't even cut the wing sections to reduce the weight yet, as shown here.
Aside from that, DC23 noted later on that the wings looked to plain that it drowned the Chimera in its kneeling position. I agreed with him.
So there. On its own, the Chimera looks great without wings, though I may still do something about those mounts. I might still give it a smaller thruster pack using the thruster mounts of the Sinanju.
Nevertheless, I enjoyed building the Chimera's wings, especially figuring out how to make it retractable like bat wings (which took me a long while to do).
The Devil's Silhoutte
David D's comment on this entry prompted this addendum. While I don't normally pat myself on the back (as the joke goes: "Confusion say: He who pat himself on back would likely break arm), I have to agree with him. The Chimera, so far, indeed has the most distinct v-fin feature (as far as I am concerned, having broken and made at least a few v-fins). And it's all because I didn't want to waste the original stock fins. Add the lengthened cheeks and you have this: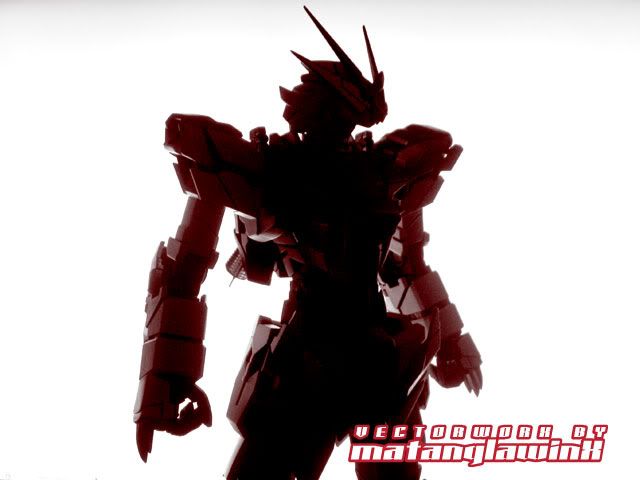 These pictures alone should have been enough for me to ditch the wings back then.
I also made this silhoutte the Chimera's banner image, and a part of my MAC shirt emblem:
I'm actually working on a few desktop background images which will be available for download soon.