No, I'm not talking about that song by Spandau Ballet. I still have more than half a can of Gold 351 from last year's Ronin build and that's what I used here to create a stark contrast from the main color scheme and accents. The small one was the prototype I did a few weeks back, and instead of making it a "museum piece" as I have mentioned before, I decided to use it for the final build since the gosh darn thing is difficult to sculpt on 1.0mm plate and I'm not sure If I have enough time to sculpt another one.. It took me a good half day to do the larger one for the shield, and despite the small difference in scale/size, it was much easier to cut and shape.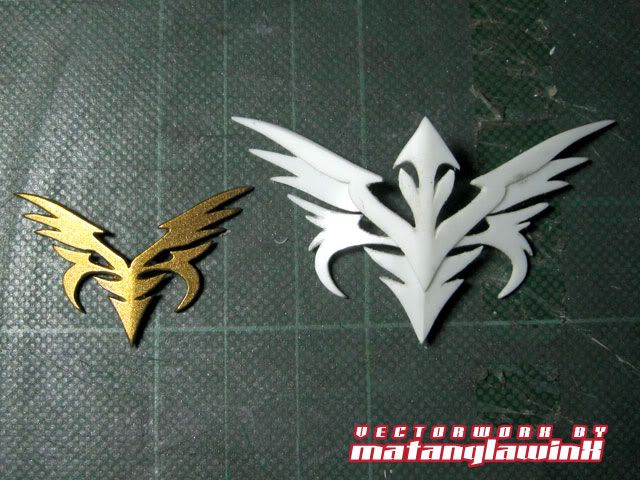 Things of beauty, aren't they?
Anyways, I'm getting an itch to rebuild the Angelus wings because of weight and articulation issues, but I'll tackle that today along with a rather "simple" diorama. I'm procrastinating again, mainly because I have finished the major painting obstacles for both kits. All I really need to do are the panel wash for the Angelus.