The Chimera Borne Part II
Misplacement mishap. I spent the better half of my evening yesterday when I discovered the top chest armor (collar armor) was missing from the rubble of plaplates on my workstation. I was pretty sure I didn't remove it since I was making test fits for the head and the waist, so I turned my parts containers upside down, literally, looking for the part, as well as underneath my couch which I spend a lot of my time whittling away on plastic, and my cutting table. I had a mild panic because it was a semi-critical part that I might have swept at one point when I was tidying up, but I wasn't too worried because I had another unbuilt kit stashed under my bed. I was also considering rebuilding the thing, since I was basically going to make modifications anyways.
I had a sudden burst of realization that it might be somewhere near my computer, so I did a rough search. I breathed a sigh of relief when I found it lying innocently amidst dust and dirt just a few inches outside the lower shelf of my computer stand.
Moral of the story: always keep note of what you are working on.
Anyways, Another "cascade" flaw I discovered and fixed is the front skirt not having enough allowance to flip upwards when the Chimera is in kneeling position. I made modifications on the connections themselves by extending the ball joint and shaving a little from the top of the socket. I also cut about 2mm from the top part of the skirt and rebuilt it with 0.5mm plaplate to maximize the angle it can flip upwards.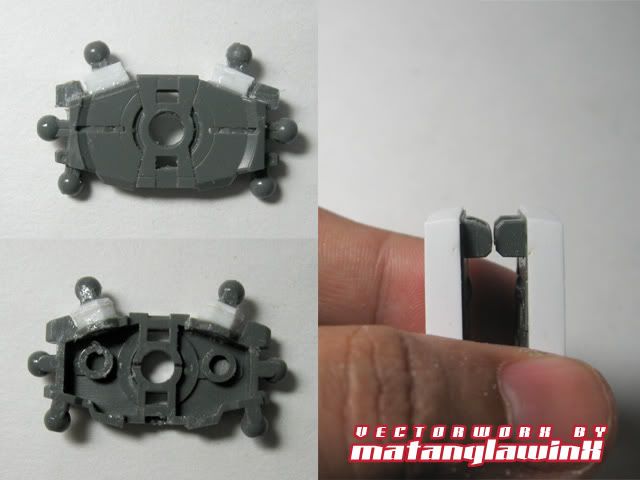 I've also extended the front skirt because it looked just too short for comfort.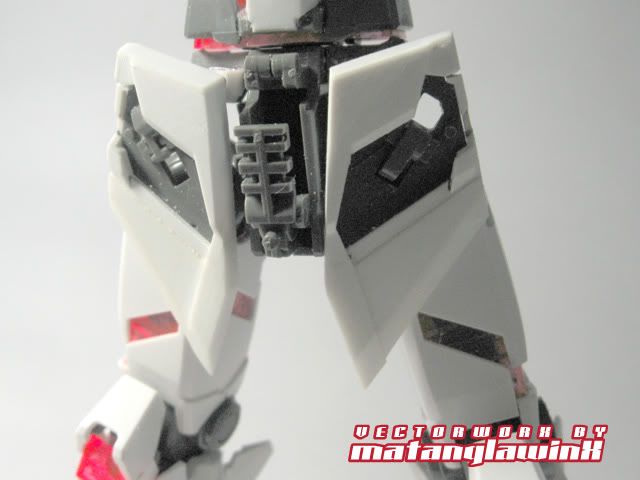 The skirt now swings freely, even slightly side to side when the kit is in kneeling position.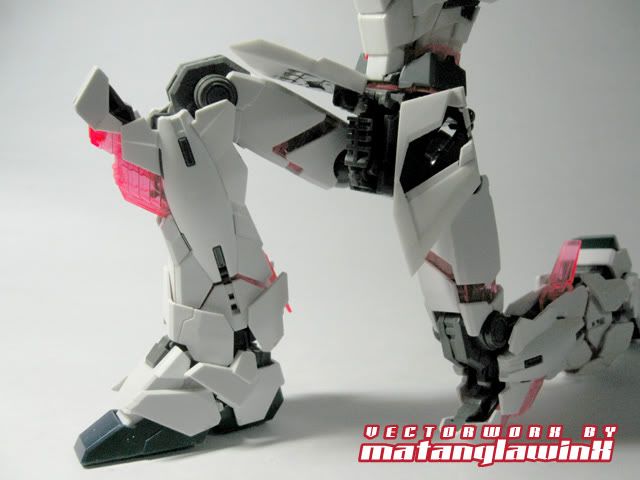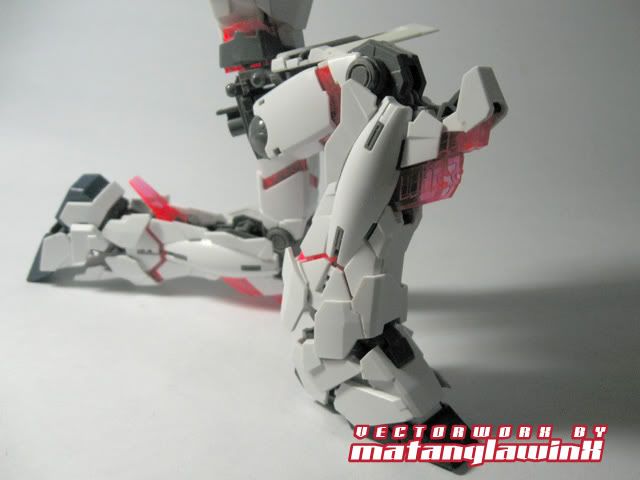 I've modified the very small collar to make it look "thicker."
While I was searching for the collar part, I found the original Vfins of the Unicorn. Again, I didn't like them too much, hence the custom-made Vfin, but I suddenly had the idea to make dual Vfin, not so much like the Strike or the Strike Freedom, but something similar.
I cut the swivel points of the original fins away, then inverted them on each other. I've temporarily placed them over the custom Vfins with double-sided tape to see how it would look.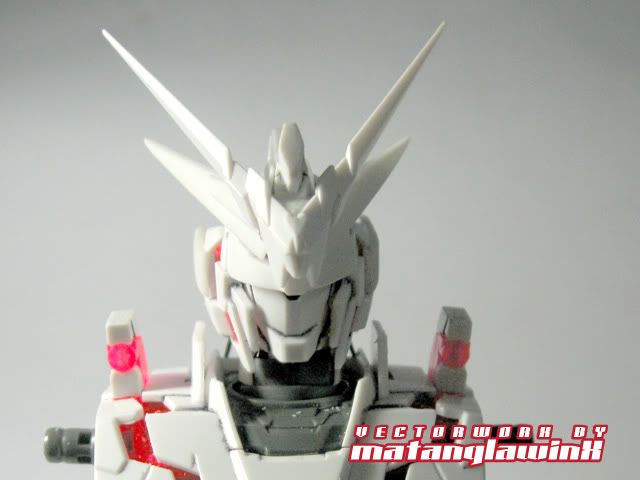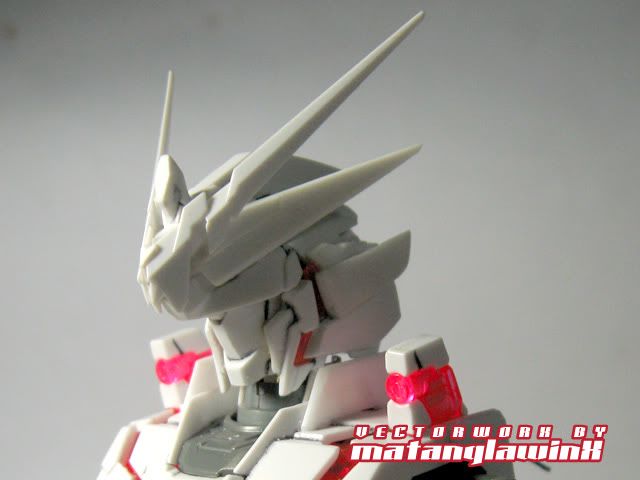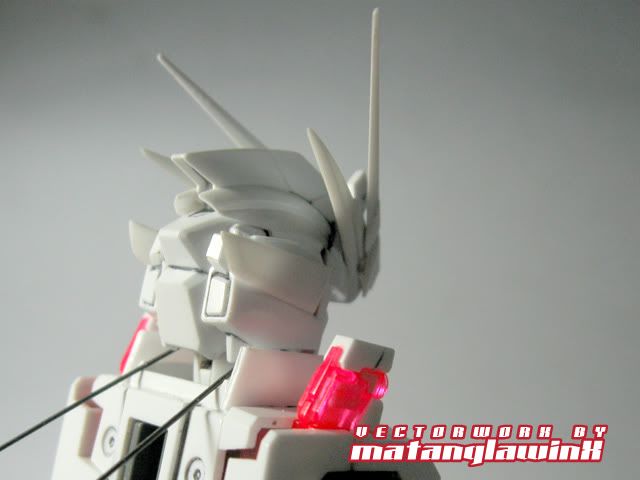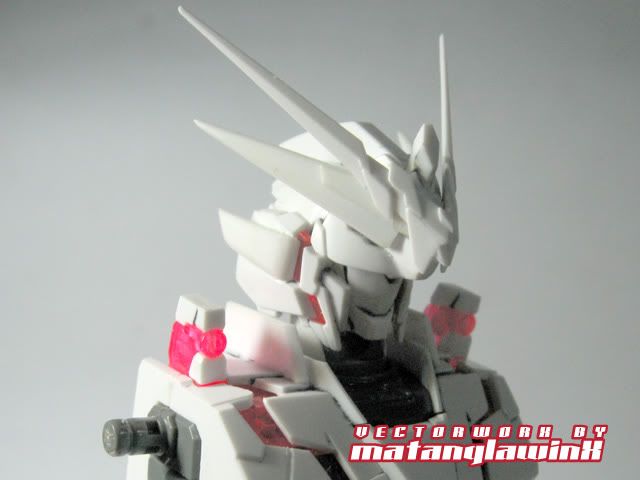 Nice! (If I do say so myself).
This IS the Chimera...