I've finished the Lion Claws and have begun sanding the parts. This is also the first time I've employed wet sanding with 2000 grit paper and I'm quite amazed how it actually helps smooth the plastic, giving it back its factory shine.
I've only one minor modification to do, and it's painting time, during which, I will do a major scratch build that will complete the Chimera. I intentionally made it the last build of the project since the Chimera can stand without it, just in case I ran out of time while doing the diorama.
Carbonized
. I've done the "carbon metal" look with the Jinx and was quite satisfied with how it turned out, so I decided to employ this on the frame of the Chimera, as well as the weapons.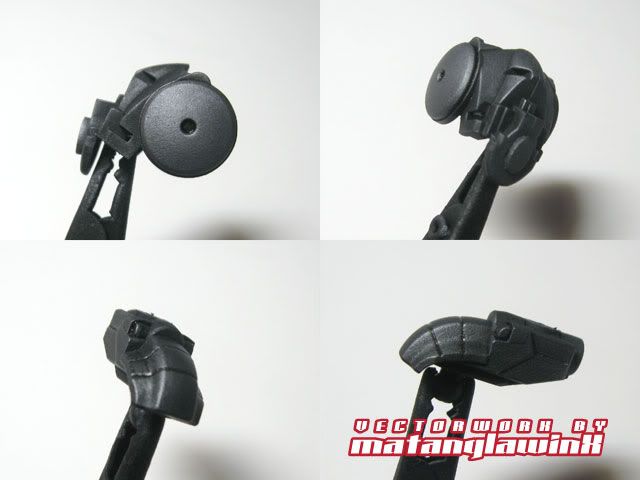 To achieve this, I used my all-around paint of choice Bosny Flat Black. This paint is rather versatile since I can use it both as a primer and base coat. I'm not too fond of glossy or semi-glossy blacks anyways, so this one is a mainstay in my armory. I then used the magic powder Kosutte Gin San, which I believe if highly refined graphite. The stuff is rather sticky to the touch, but gives most anything that metallic silvery look or mirror-like finish, depending on the surface you're working on.
Applied lightly over flat black with a cotton swab, the powder gives a cast-metal/carbon metal effect without polishing. I tried this technique with the Ram Daggers with a bit of polishing.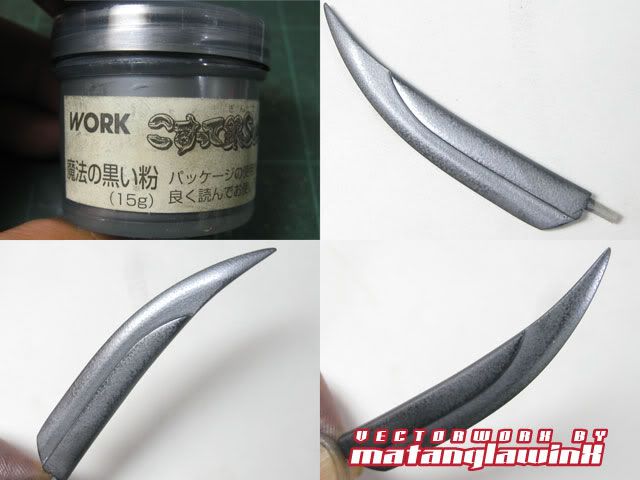 The result is good enough for me, with that textured metal, but, I felt I needed to enhance the blade a bit further, like so.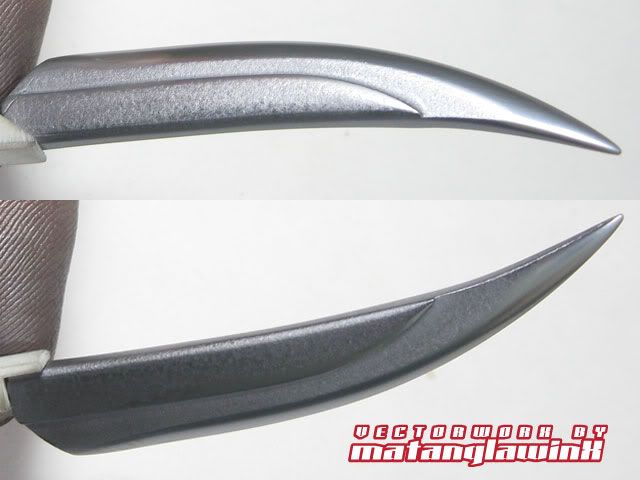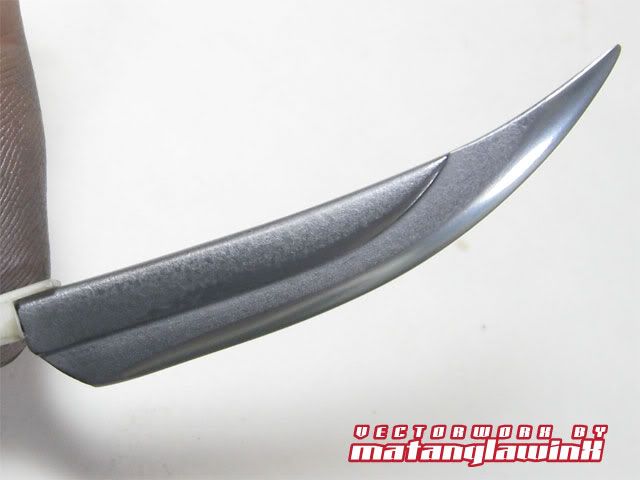 I've given the "sharpened" edge a mirror-like finish in contrast with the textured metal look. I'll keep this technique a secret for the meantime and post it after the BAKWC, though I believe there are guys out there who probably have an idea how this was done.