Like I mentioned previously, I cut the top part of the hind leg armor fins and reattached them "flayed out" to allow the free movement of the knee joint.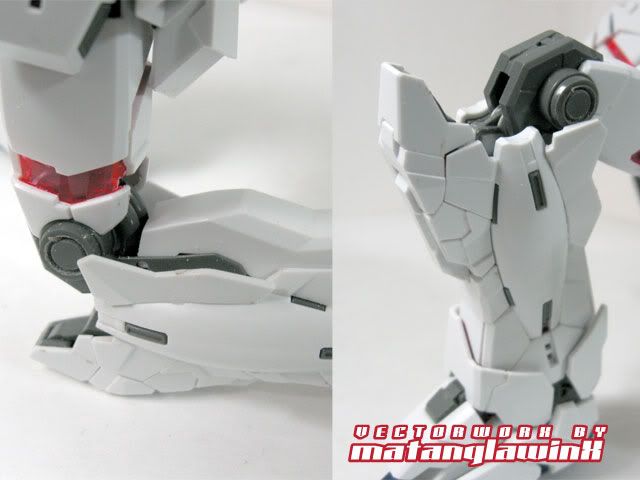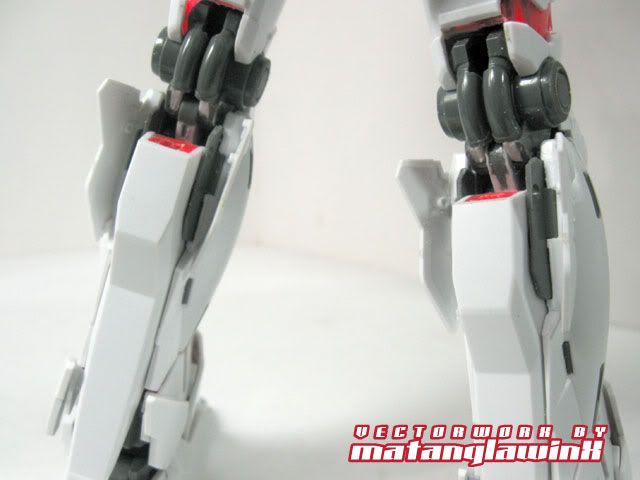 The Unicorn now kneels more naturally, with the addition of the waist articulation and extension.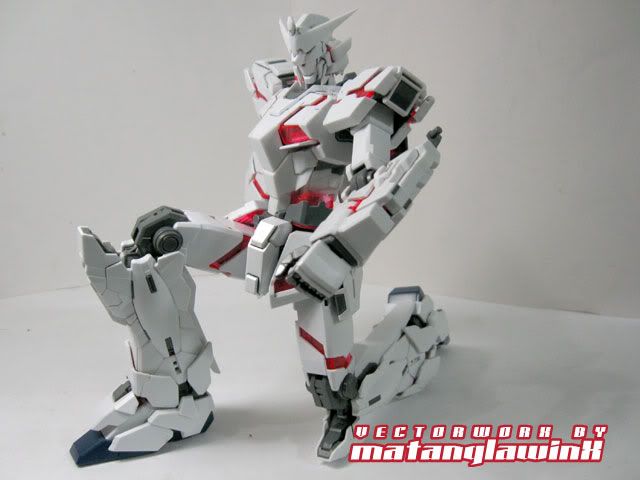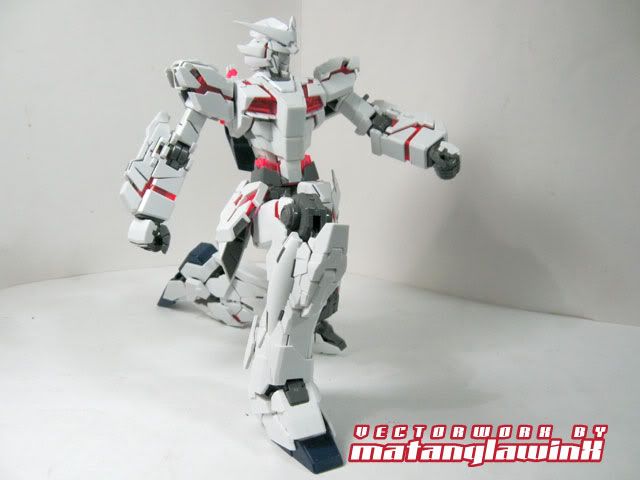 With the waist comes the neck. I was trying to avoid having to extend the Unicorn's neck (to no avail), mainly because it's significantly smaller than the Sinanju's, and as i discovered later, had not much leeway for cement hold with a core extension even after a full day's curing (letting it cure for longer than that wouldn't have made any difference because the PS core simply had too little to hold onto the ABS base).
The solution: I shaved a V-shaped cut that tapers towards the plaplate sandwich extension (a total of 2mm thick). I then cemented a piece of plaplate of the same shape as the tapered cut. The taper helps hold the PS extension to the ABS along with that of the core. I also extended the neck casing with small pieces of shaped 0.5mm plaplates.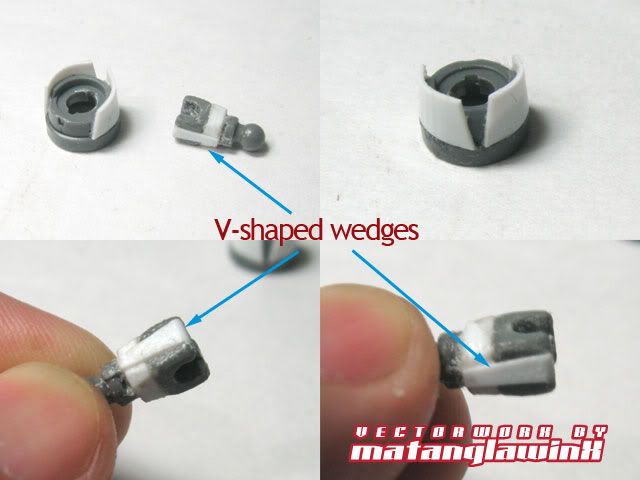 I used the single Unicorn horn as the base for a smaller, simpler, custom Vfin (which I may or may not detail later).
I've also lengthened the part that locks the back of the Unicorn in Destroy mode. It now serves as an articulation lock. Along with that, I've shortened the middle part of the waist that hampers waist rotation. The waist can actually rotate more than 90 degrees, similar to the improved OVA/HD version.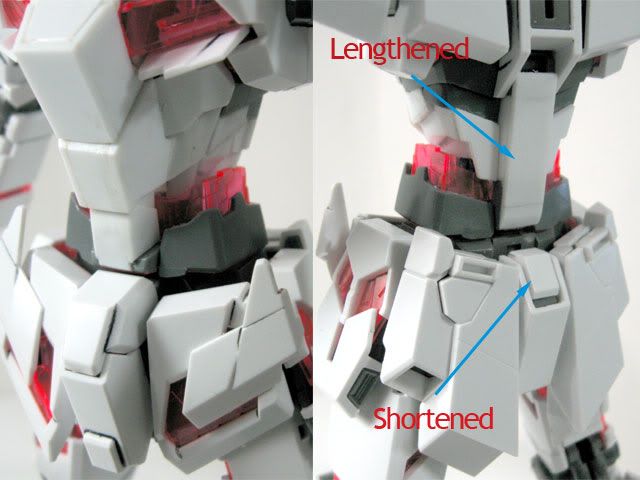 Strike a pose...