Shin/Ankle extension
. As I looked at the test fit (see previous post), I felt that the lower shin was a tad "pudgy" especially with the armor attached. So I decided to add another 2cm. The cut was fairly simple, but, like the rest of the O's joints and parts, the leeway for attaching modifications is a bit limited, especially since ABS and PS plastics are rather incompatible when it comes to bonding the two together even with my homemade cement. The upper portion was easy to reinforce, but,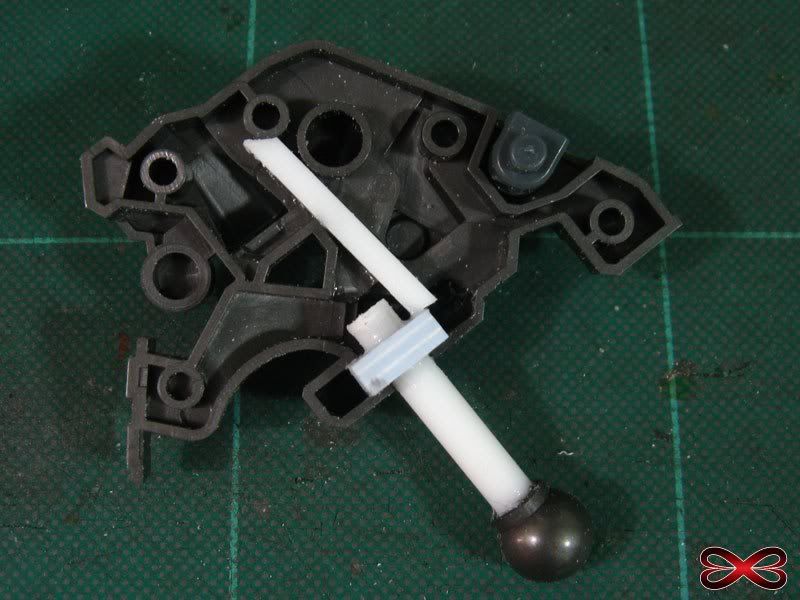 one of the the ball joints gave way a few times, mainly because I was too impatient to wait for the modification to fully cure before test fitting it. After adding beam reinforcement and waiting 48 hours, the ball joint was finally sturdy enough to be inserted into it's polycap partner.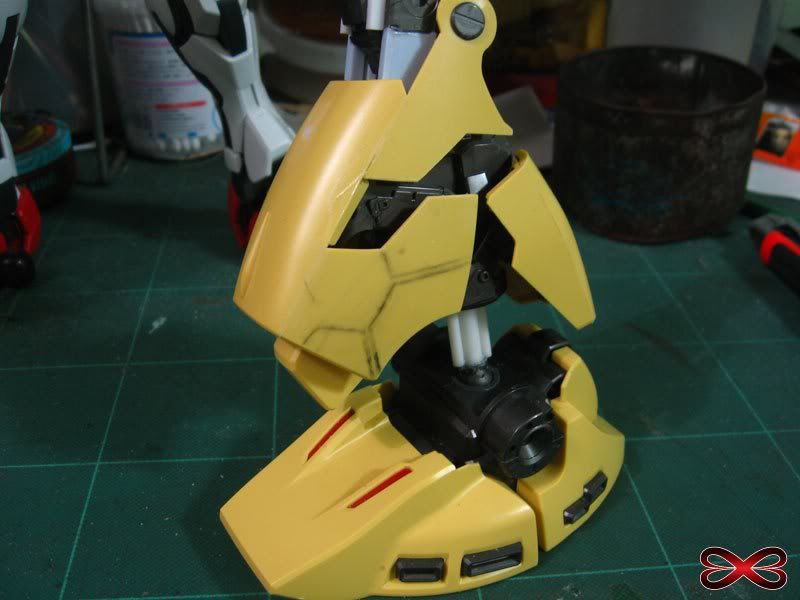 The Wrist Joint
. For such a huge kit, everything in it seems too small for any easy modifications. What's more, this joint also comes in two pieces, making the modification more difficult since the cut and extension mods should be precise. This type of ABS plastic also need a fair amount of cement saturation to "melt" with the PS so it comes off when I let it cure without enough applied pressure to weld the joins together.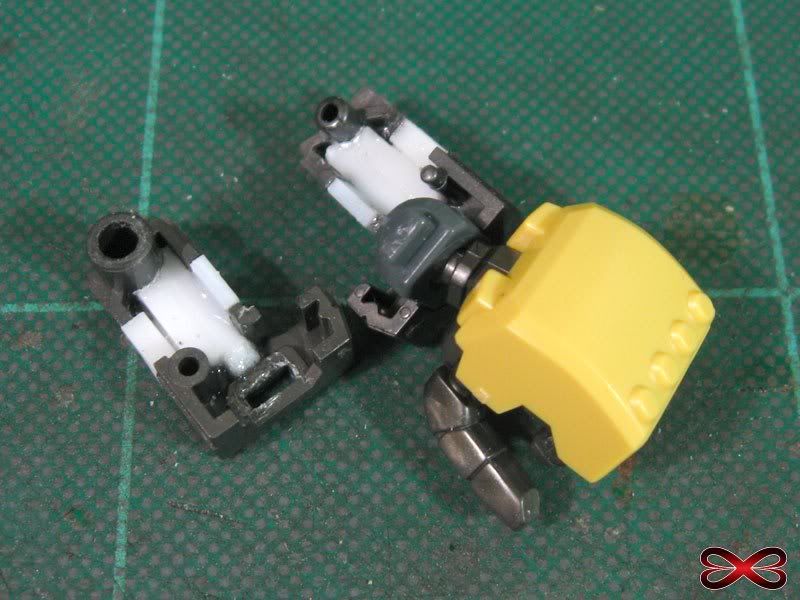 The Rear Skirt Adapter
. With the exception of the Wave ball joints, this one is scratchbuilt with 1.0mm HIPS and plaplates. I added grooves on the top part so it locks into place.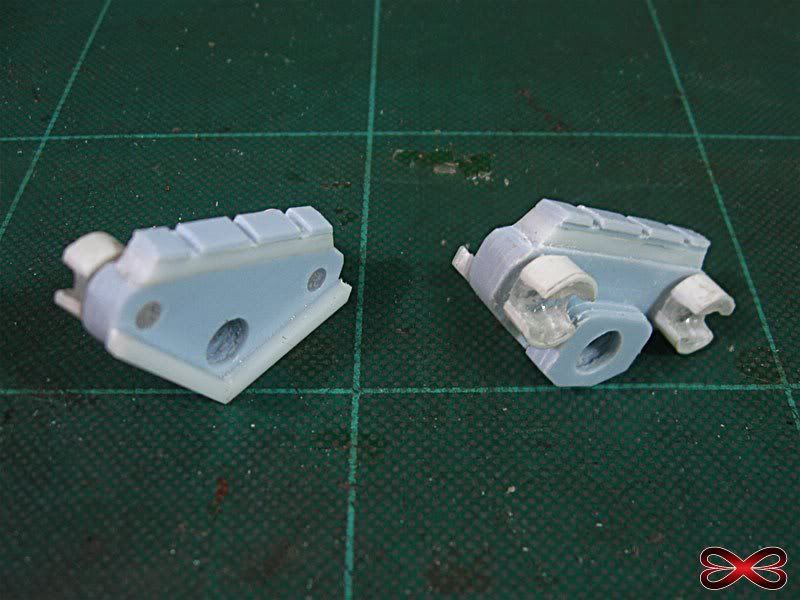 The Head
. To accommodate the new head, I added detail to the neck. The trickiest part of this modification is cutting the "diamond-shaped" side detail as cleanly as I can since I'm going to use those as Vfin-like enhancements. This took a few hours to accomplish, using a combination of needlepoint, blunt and sharp knives, and finally a microsaw.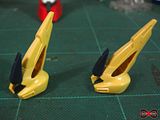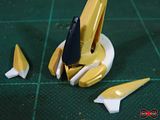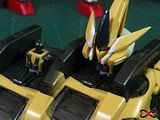 I then cut the "cheeks" and attached each to shaped 1.0mm white HIPS (I started testing the samples I procured which I plan to sell later on, I'm quite happy with the material), and wrapped it around the base of the head. I added another layer of plastic flush to the modified cheeks. This modification increased the heads lateral diameter significantly, making it look rather empty when the face is mounted. So I added shaped 1.0mm white PS to add detail, at the same time, these served as slots for the enhancements made from the side detail. I then shaved off excess material at the back of the head to give it a better shape overall.
This is the "face" of
BATHALA
.