1/20 FSB: RMX-000X Raptor X Part 5
The Shin Saga
I've had a few sketches as well as a few more bad dreams and nightmares as to how the shin armor would eventually look like, but not of them quite made the cut. I had about 4 or 5 cardboard prototypes of the shin armor, and posted the last two in my previous post.
Even in my initial fittings, I deliberately made the armor over-sized since it's easier to remove than it is to add later on. Using the cardboard prototype, I cut whole sections of 1.0mm HIPS for the side and mid sections of the armor.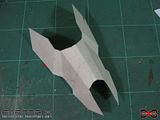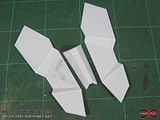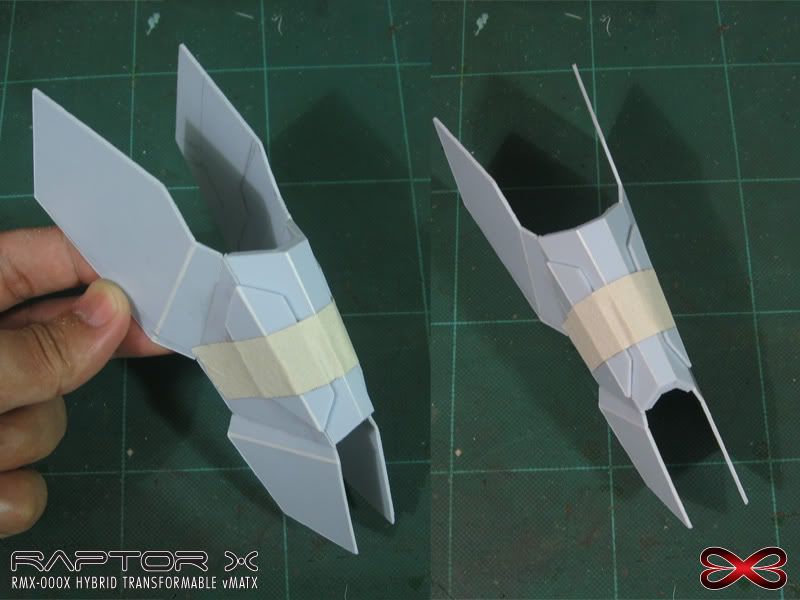 To fold the HIPS (or plaplate, as the case may be), I scored the underside of the slab twice, 0.5mm apart, and at most 0.5mm deep. I then carefully ran my knife along one of the score lines at an angle to create a V-shaped groove. This can also be achieved with a V-shaped scriber, but it'll take a lot more control as opposed to a knife. I also used a very blunt knife for a more controlled cut, and as you may well see, even a blunt knife can cut deep.
Using a ruler placed along the groove, I carefully folded the slab into the groove to the angle I needed. This is the same method I used to fold the shin armor's main sections.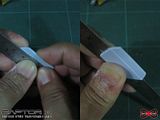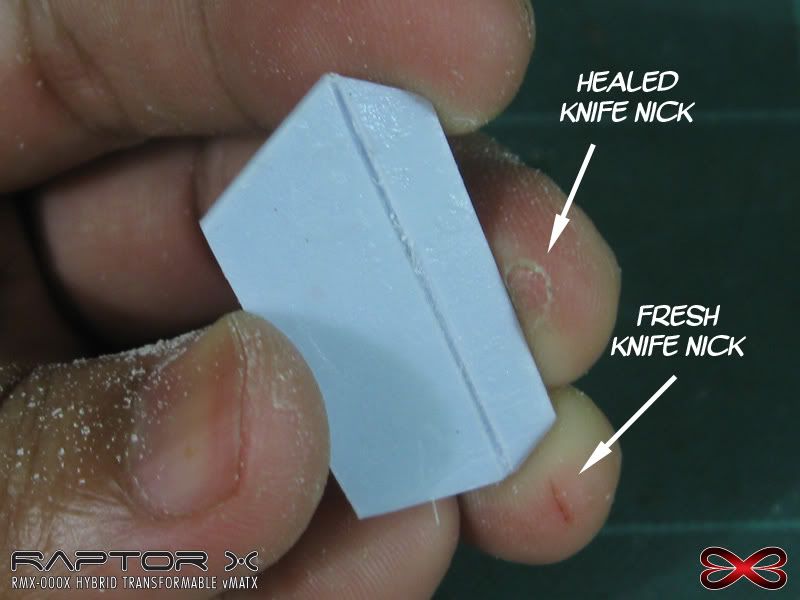 At this point, I've double-layered all the parts (making them 2.0mm thick), including the intermediaries that will hold the three main sections. Like in previous updates, pegs, along with tension between parts, will hold the entire assembly together.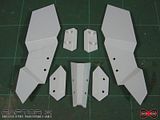 With that done, the shin armor connects to the leg frame via slots. This was a bit of a challenge since the sides are angled, so I had to cut identical angled slabs 3mm thick, attached two of them to either side of the prepped leg frame and aligned them with each other with slight difficulty. This locks the leg parts that hold the calf pistons, and the opposing action also partially locks the shin assembly as well. Regardless, The peg assembly is employed in consideration of part casting (and painting, for that matter). The shin armor, ultimately, will be glued together as one part.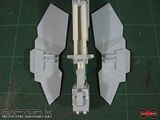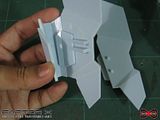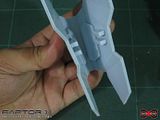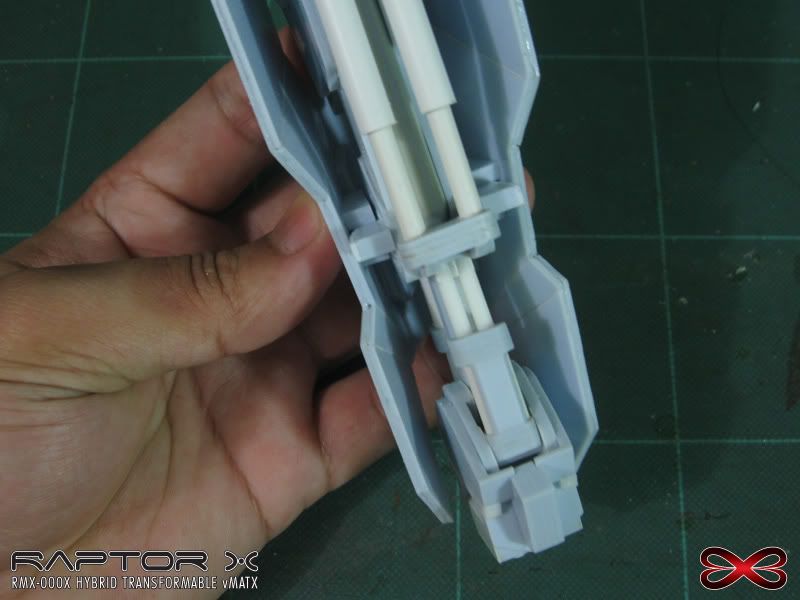 Test fit. Further detailing will be made, and I might trim the shin armor. I've been itching to make the front of the foot larger, and this just made the itch a rash.