This one took more time than usual with me deciding on what joint to use (aside from having a class early this week and the previous week). It would have been simple with a ball and socket joint, but since this is going to be a resin kit, I anticipated a few problems on my part with the lack of available add-ons I have in my stash. Also, I prefer hinge/swivel joints anytime.
With that in mind, I needed intermediary parts that would bring the leg, the ankle and the foot together.
Say Ankle!
The ankle intermediary is a simple "catch" that joins the leg to the ankle. I sawed slits to the lower leg joints' "cheeks." This is where the ankle intermediary will slide onto, locking the leg joints in turn.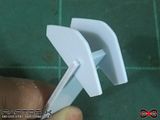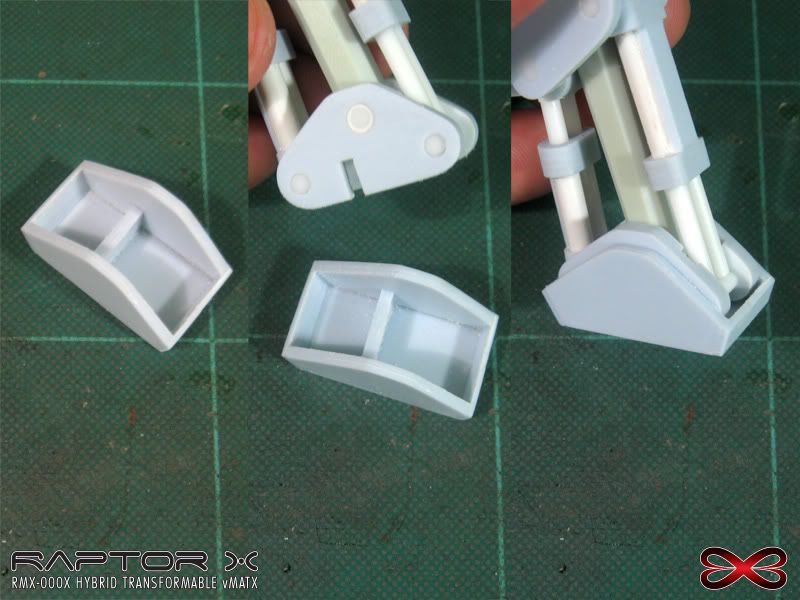 Footloose!
The foot is made of several parts that interlock. The heel is a simple two-part slide assembly, that will connect to the "core" of the foot via pegs on either side.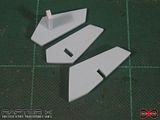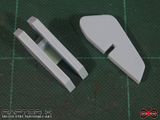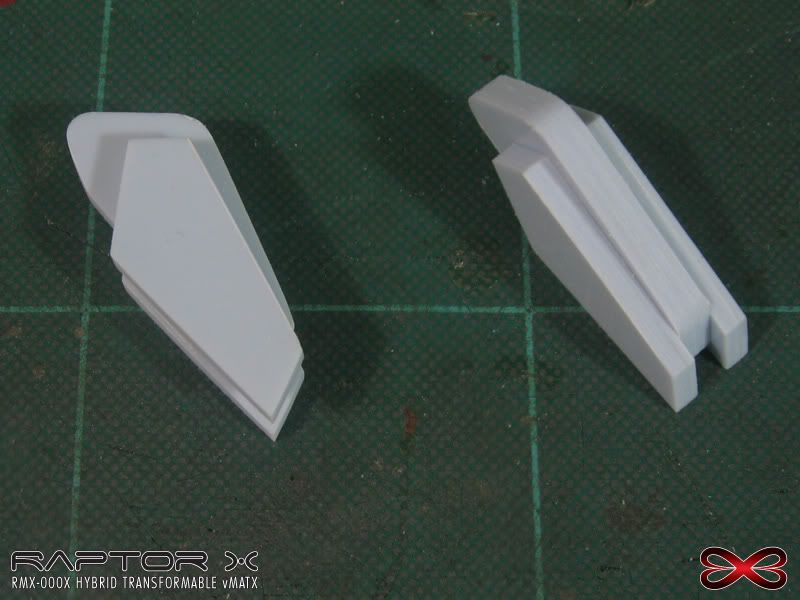 The core sandwiches the heel, and the main foot locks the core with a three-piece assembly, and finally by the fool intermediary. As planned, the foot is similar to a raptor's foot in walker mode, and folds onto itself in flight mode.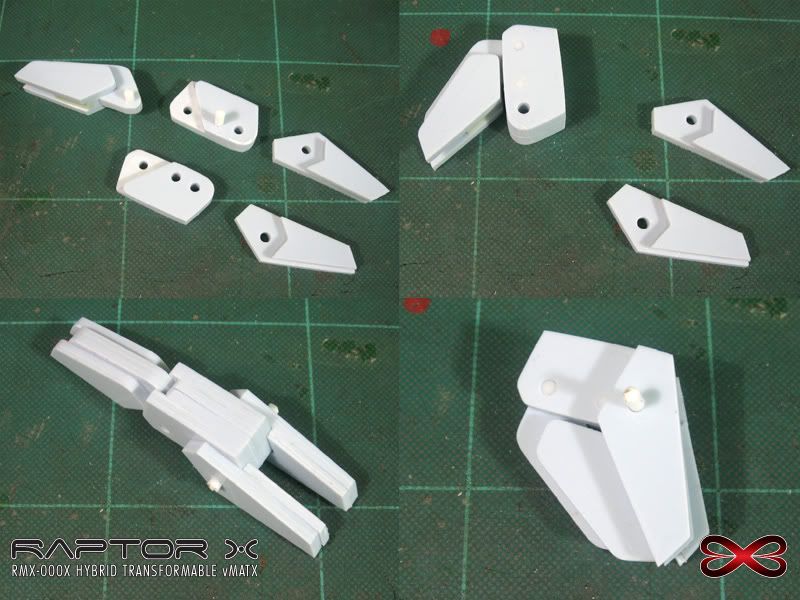 I wasn't able to take step-by-step pictures of the main ankle joint, but it's also a three-piece assembly that is interlocked by the ankle intermediary via pegs.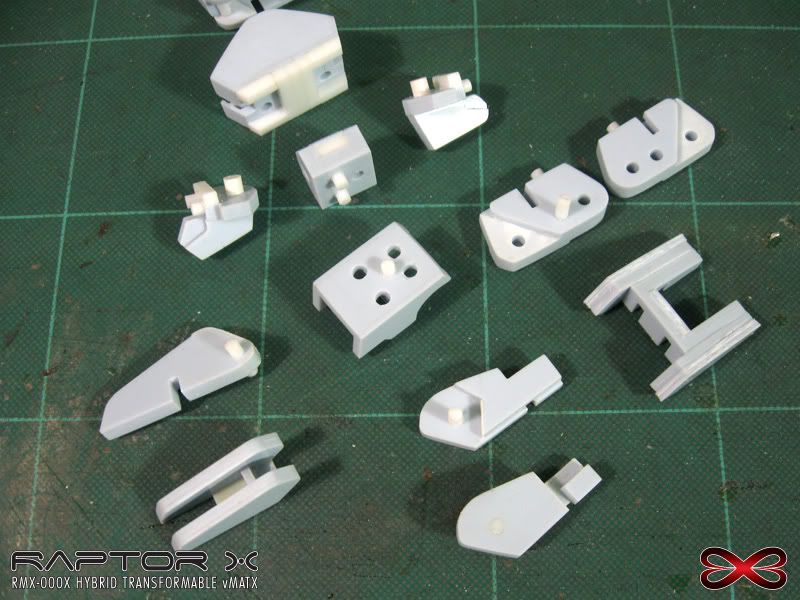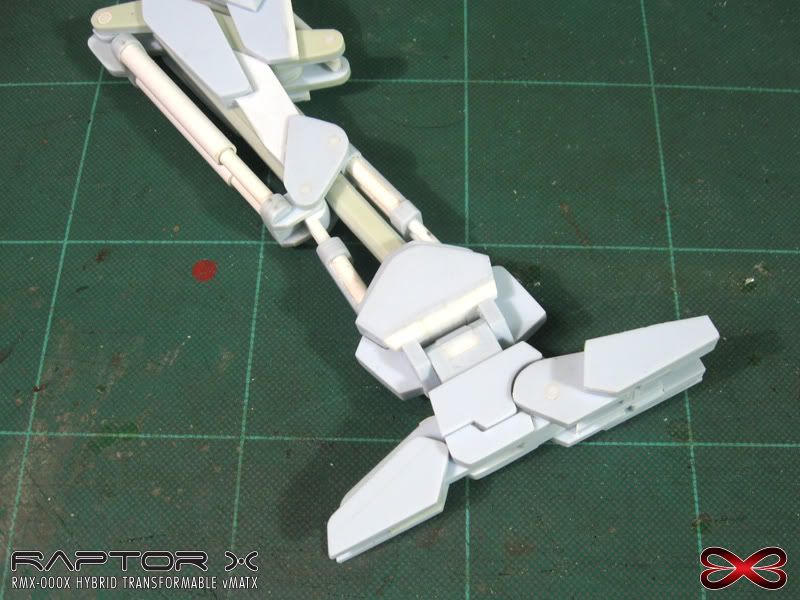 I've also made a video of the Ankle and Foot assembly.
Next up, the shin armor. This also took a bit of time thinking about how to execute it, so I use cardboard to make trial and error templates.