Just a quick update.
With plenty of surplus parts still in my bin, I had plenty of options on how the X-Walker's main body would look. I'm sure I won't be able to use all of these, considering they are all mismatched parts that won't really fit what is on my mind.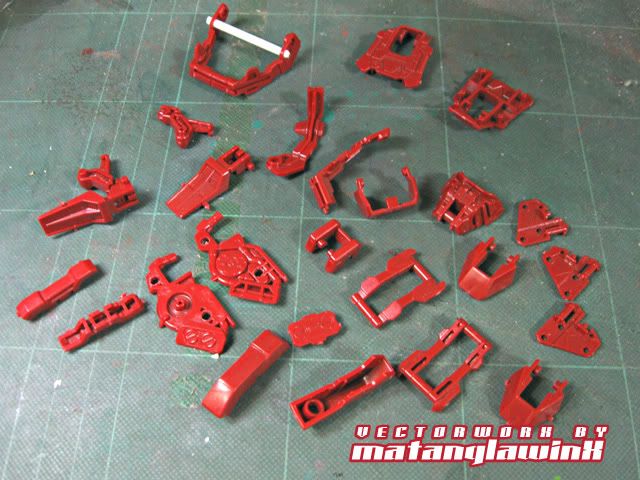 I opted to use some of these to form a rudimentary rear body. I used a 3 mm peg to hold the two sides together and cemented the lot, primarily with my white cement, then reinforced it later with the red one.
The hanging "pegs" will "hook" to the main body, which I built from scratch using 1.5mm HIPS. I used an 8mm clear pipe to hold a Kotobukiya T-joint, and in turn became part of the chassis assembly of the body.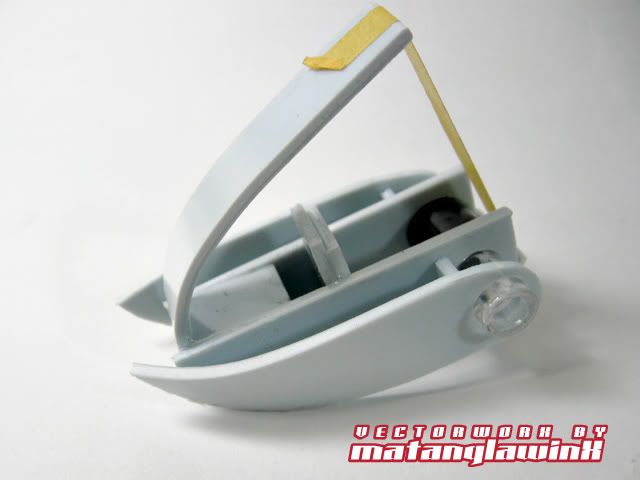 It kinda looks like a boat somewhat, but, it'll be different once I formed it further with additional detailing. Fitting the rear assembly, I have this: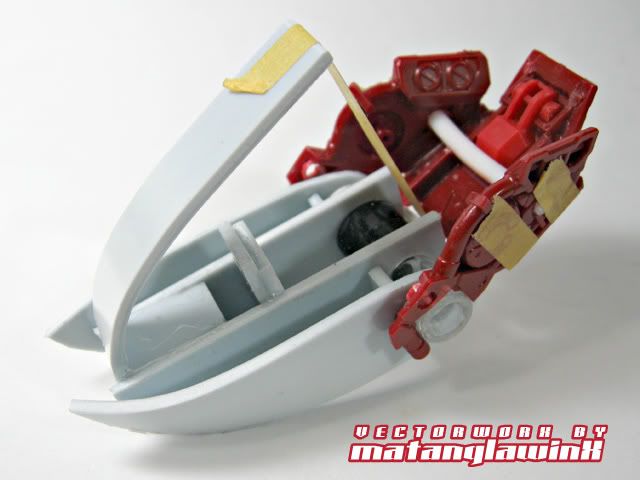 Bottom view:
Test fit with the Chicken legs: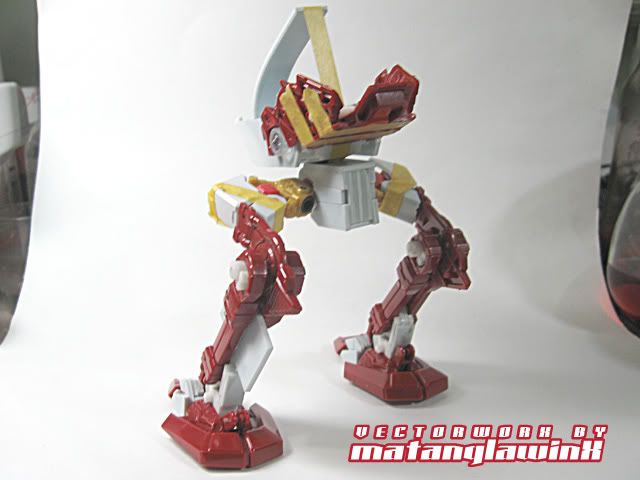 If you noticed that piece of HIPS between the shin of the left leg, it's placeholder for shin armor and the calf pistons. It also holds the shin parts in place (not that the knee and ankle assemblies do not).