Just a quick update:
As luck goes, I had classes from Tuesday to Thursday, at the same time my month-long pending projects got green lighted, and then some. I also had a job interview, which I had to reschedule because I was so exhausted after my class, leaving me with no time for plastics. I only got to work on this Friday night, and my lunchtime rendezvous got canceled as well because I had to rush something.
Anyways, I was able to finish most of the basic leg construction.
I've built "ankle locks" using using plaplates and HIPS from my scrap pile, and so far I still have to work on a few kinks of the design. This is the second design since the first one failed miserably. I'm limited by the small space I have to work on with regards to connecting the toe part to the main feet assembly, and I might have to cement the swivels permanently to keep its integrity and for me to be able to simplify the assembly.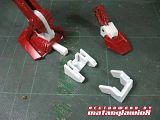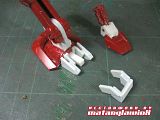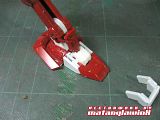 The 1.5mm HIPS is actually rather sturdy and ideal for building parts that require bulk and strength.