Guess What?
As I finalize the Scarlet JinX's weapons, and contemplate what to do next with the 00 Qan[T], I revisited one of my older builds and rethought the design. It's a bit of a "secret," so I won't be posting a full progress WIP. Those familiar with my work a couple of years back might have an idea what this is about.
Round Beams
. Tamiya round plastic beams come in 1mm, 2mm, 3mm and 5mm diameters and are perfect for most peg, coring repair work, extension fixes and custom-built joints and hinges. For this particular part of the project I am working on, 3mm would be too thin and would break easily, and 5mm would be too thick, and I do avoid drilling too big a hole in most cases as they become loose faster than smaller ones owing to the nature of plastics especially PS.
I was able to procure 5mm and 4mm plastic tubes from Joli's (a local art shop located at Espana near UST) as well as a few other stuff. I've "modified" the 4mm tube by inserting then cementing a shaft of 3mm round beam to produce a 4mm solid beam.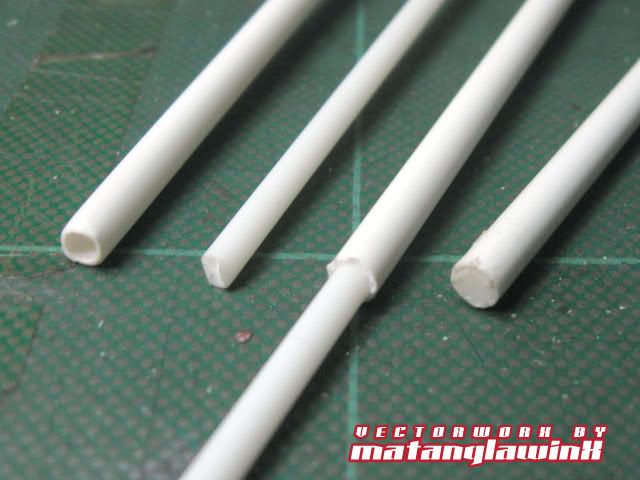 This will then become the hinge part for this mystery build.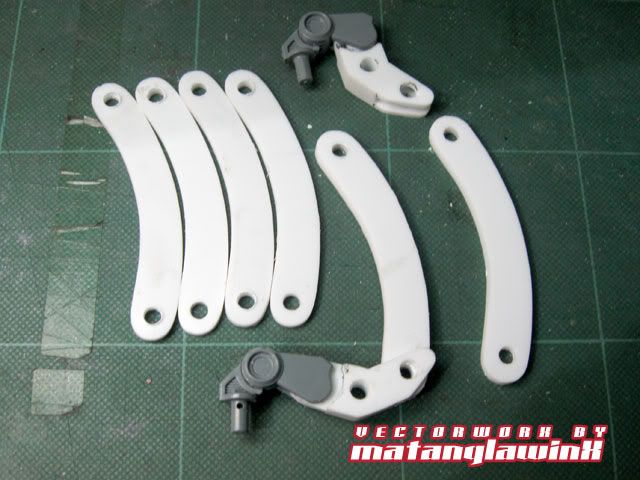 These curved buggers are plaplate sandwiches, and will act as skeletons to what I am planning to make.
More later...